The End Of The Trip
I
ncredible Wife and I are closing out our 25th anniversary trip today and flying home. We enoyed Charleston, but all in all, Savannah came out on top, with its beautiful squares and more approachable homes.
Charleston's very mish-mashedness gives it a certain charm, and the homes in its preservation district offer endless delight. We highly recommend the
Wentworth Mansion
, where we stayed, and its restaurant,
Circa 1886
. Both are a bit too far off the tourist-tred tracks but we quickly learned how to work around that.
It's time to shut down the trusty laptop and pack it away, so I'll leave you with these images from Charleston: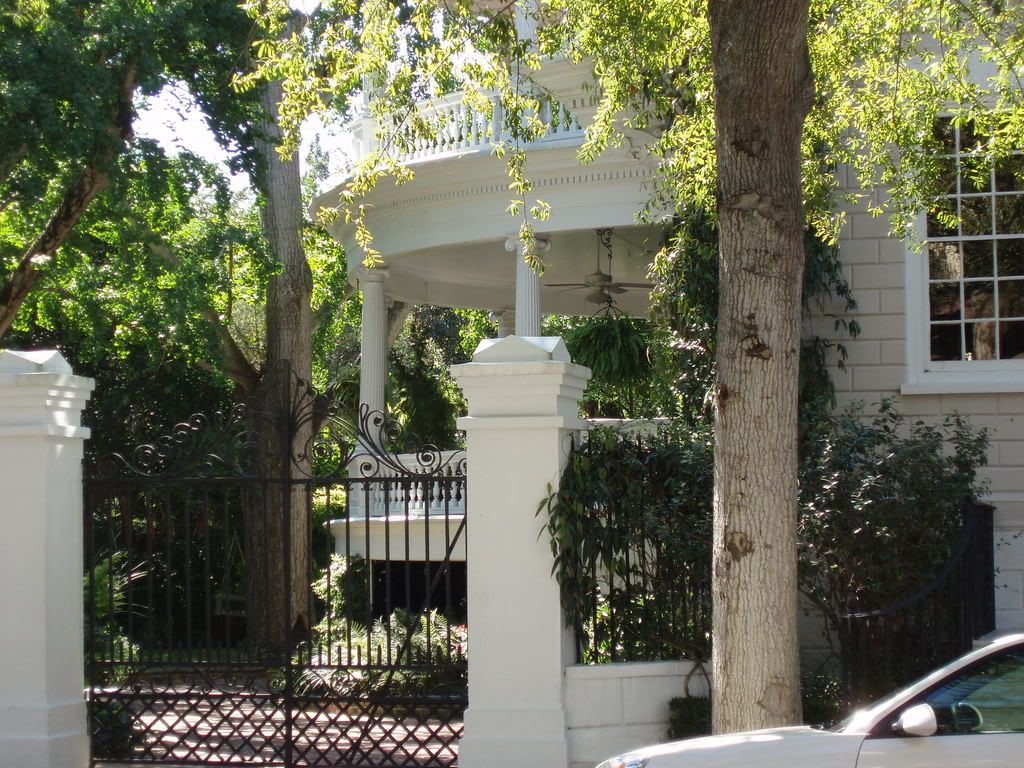 This home on Meeting Street had beautiful semi-circular porches that made up about a third of the home's total footprint. When I.W. and I build our home, I've got a feeling Southern porches will somehow find their way to California.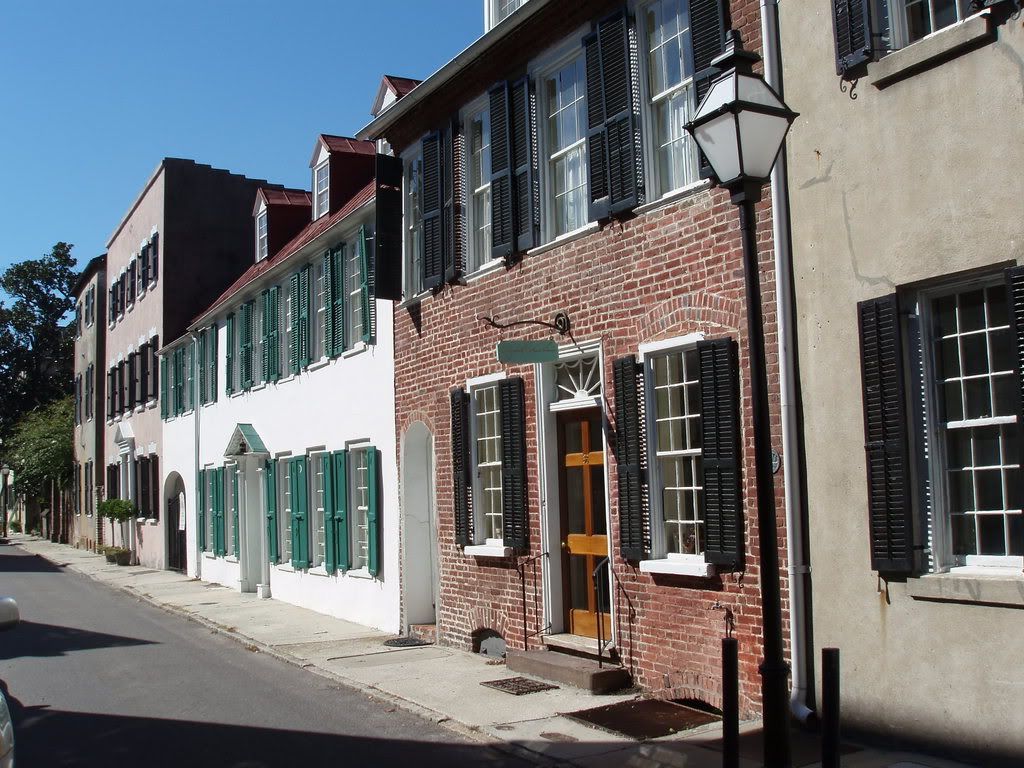 Density, Southern style. All through the city, we saw homes sharing walls and gardens that used the wall of the home next door as a backdrop. It works very well and appears to be quite livable, but I.W. came away with a clearer understanding than ever that she is not a city girl.
What makes density work is a harmony of hardscape and landscape. If everything is bricks and concrete, it becomes oppressive, but in old Charleston, every nook and wall is a garden; without the greenery, tourists would stay away in droves.