Walking Through Old Savannah
T
oday Incredible Wife and I took a walking tour of the old neighborhoods of Savannah. First you notice the trees, mostly live oaks, huge and dripping with moss. Then the homes, all with a half-sunk basement, so the front porches are five or six feet above the sidewalk.
Then you notice the beauty, like this secret, private garden. (click to enlarge)
And this public one:
We loved this graceful wooden home with its rounded porches and its ivy-covered steps: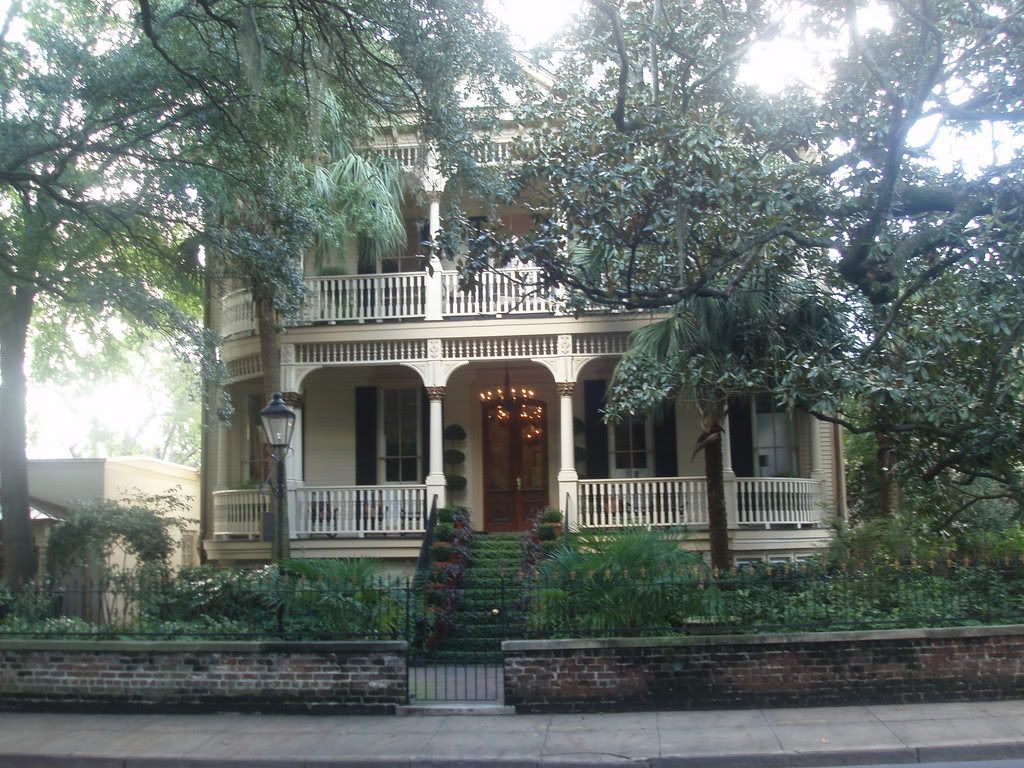 We loved this classic brick and limestone home: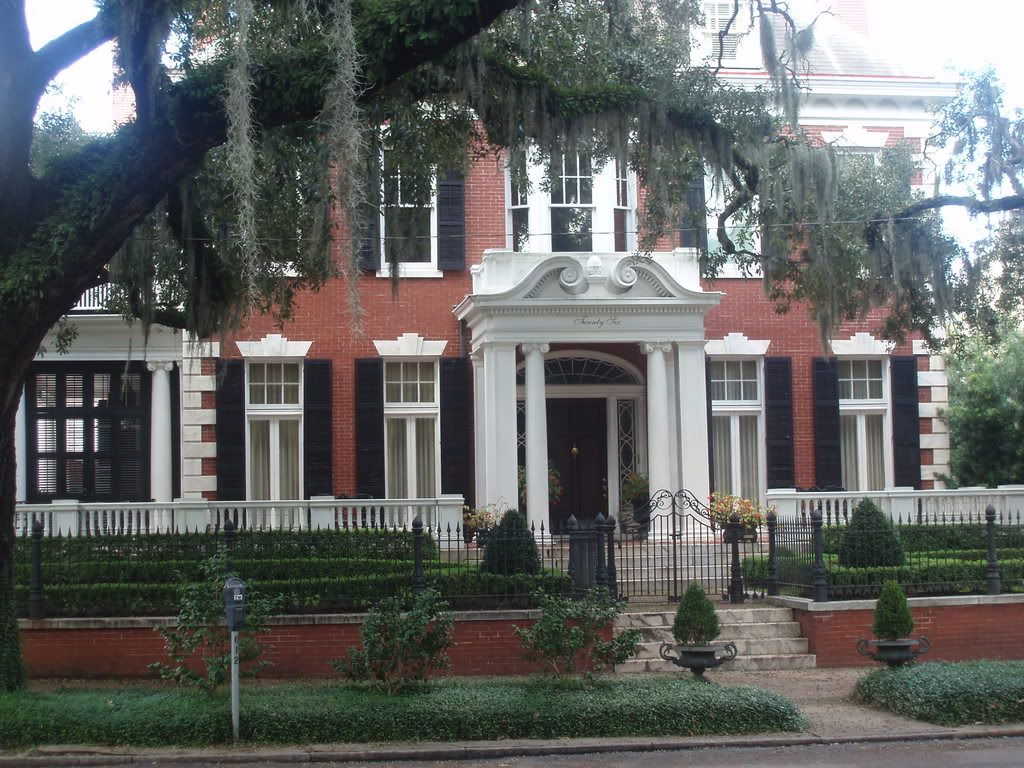 And we very much loved this and the many other beautiful houses of God sprinkled all over the city.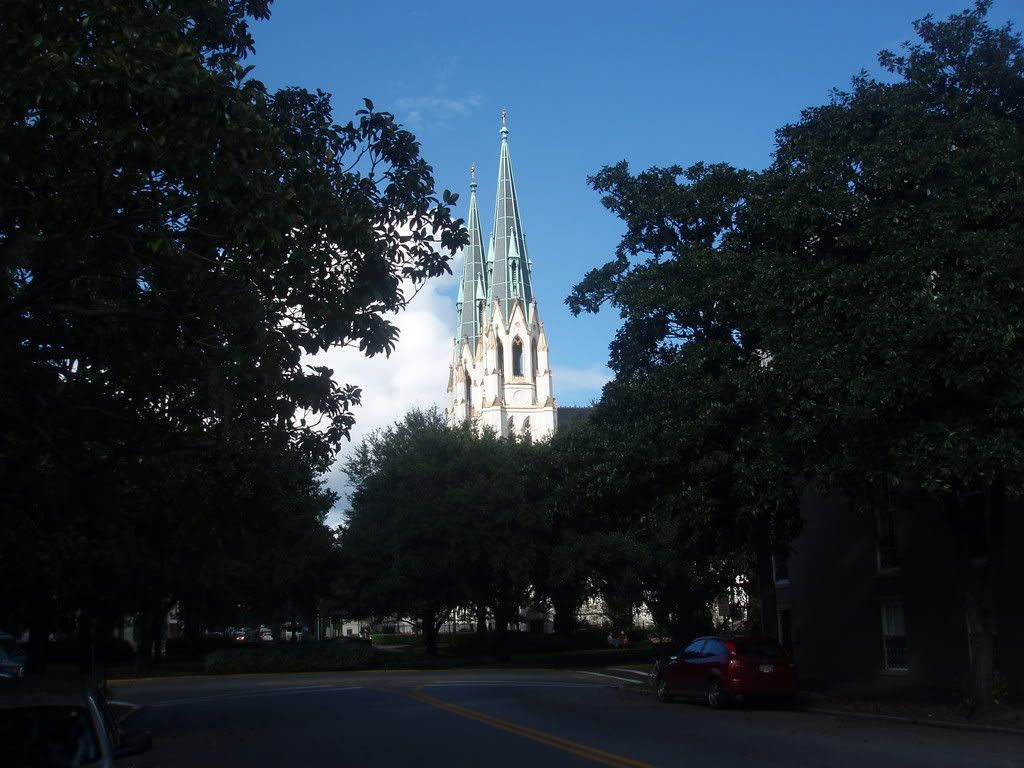 Labels: Savannah