Savannah And The Ford Plantation: Two Magical Plans
I
n 1773, James Ogelthorpe arrived at the Indian village of Yamacraw, a place that was to go from a picture in his mind to a beautiful city, Savannah. He had pictured the land plan of a new city while still in England, and here he set about putting the plan on the ground.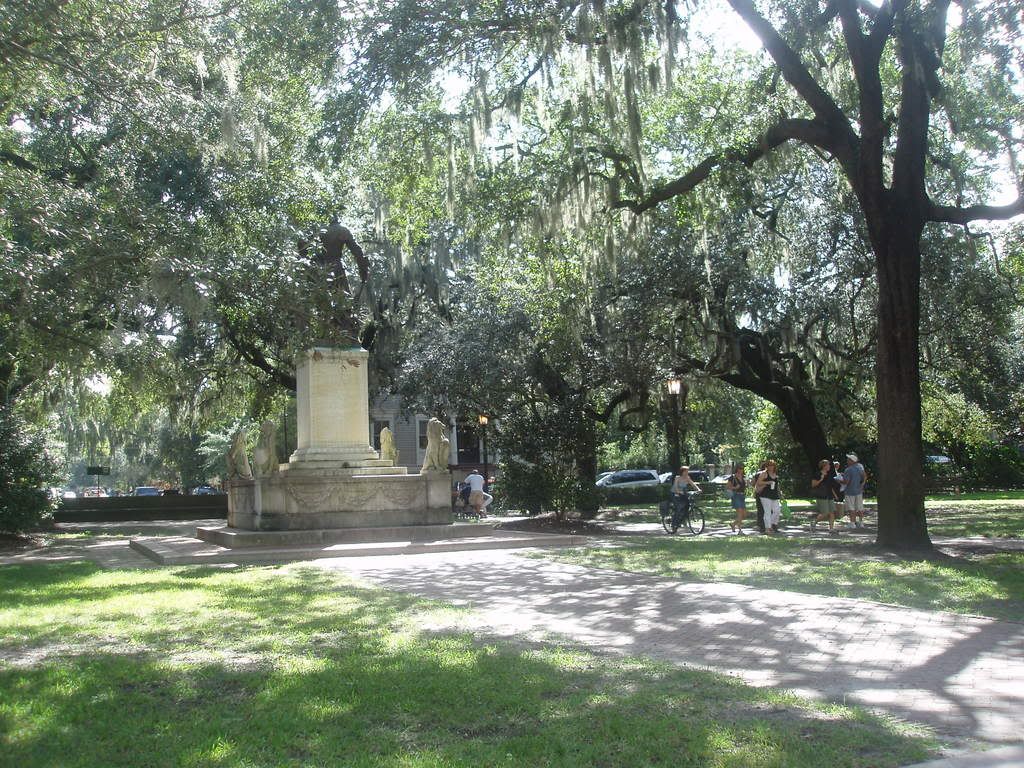 The result was a masterpiece that is responsible for attracting millions of tourists to Savannah even today, two and a quarter centuries later. Most of the tourists don't know they're coming here because of a land plan. They think they're coming because of beautiful houses on tree lined streets ... but how did those squares and houses and trees get here if not by Ogelthorpe's plan?
Incredible Wife (who generally puts walking at parity with open heart surgery on her enjoyment meter) and I have enjoyed immensely our walks through the city, but yesterday we found something else ... a land plan that is only a few years old ... that stirred our hearts greatly.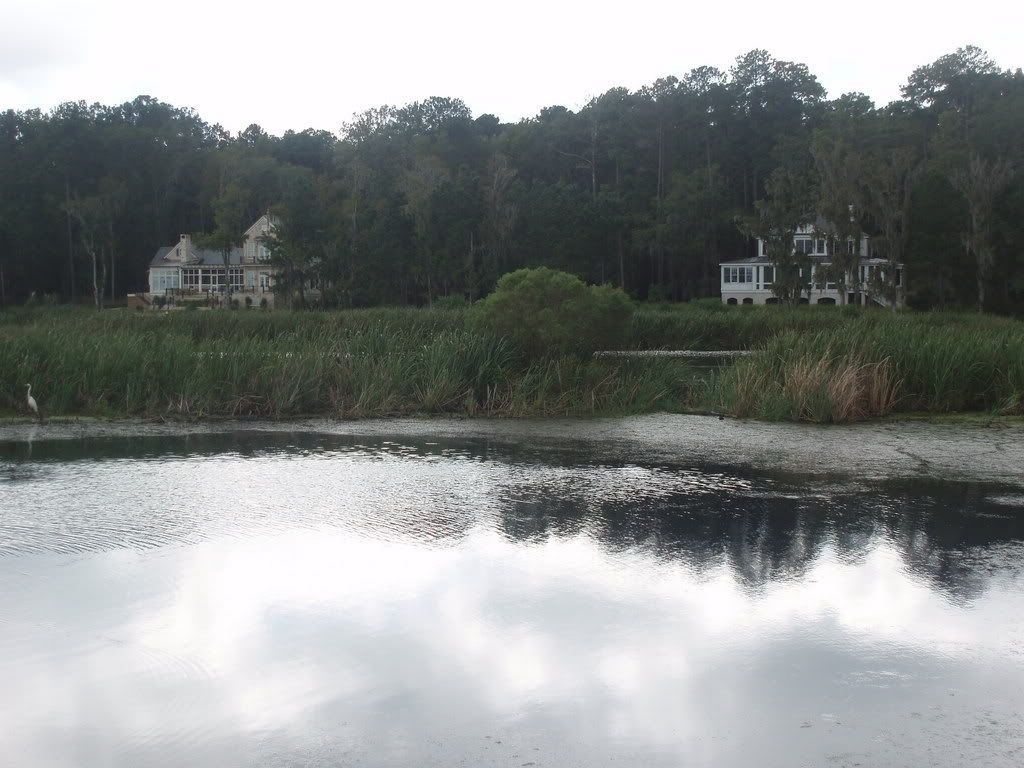 It's called the
Ford Plantation
, and it's a new development of 400 homes on 1,800 acres previously used by Henry Ford as his Low Country winter retreat. Here's the blurb:
Located in Richmond Hill, Georgia, a 18-mile drive from Savannah, on the gently meandering Ogeechee River, The Ford Plantation occupies a very special place in American history.

The Este Muskokee Indians lived here for centuries. It was visited by Spanish and French explorers as far back as the 1500's. In 1734 it was part of a Royal Charter from the Crown of England. In 1748 a Scotsman named John Harn created a rice plantation here, complete with dikes, jetties and lakes to control water flow. By 1803 the land was a well-known Southern rice plantation held by Joseph Habersham, Mayor of Savannah and Post-master General under George Washington.

Here in 1853, Frederick Law Olmsted, the great landscape architect and designer of New York City's Central Park was awed by the oak colonnades and declared, "I have hardly in all my life seen anything so impressively grand and beautiful."

In the Mid-1920's, Henry and Clara Ford bought the property once known as Sterling Bluff and Richmond Plantation along with the surrounding land – a total of 70,000 acres – as a winter retreat. They purchased a nearby plantation house on the Savannah River and rebuilt it here as a classical Greek Revival mansion (pictured) with dramatic views of the Ogeechee River and surrounding Low Country. Thomas Edison and Harvey Firestone were among the visitors here.

Today, The Ford Plantation, with its four miles of frontage on the Ogeechee River, is a private sporting community, where the mansion, now known as the Main House, has been preserved, surrounded by some of the largest live oaks in Georgia.

By any measure, this celebrated estate is unique in its charm, natural beauty and history.
The plan calls for just 400 homes on 1,800 acres -- the opposite of Savannah's densely packed urban environment. But architectural restrictions limiting the size of homes to 6,000 square feet (guest houses and other outbuildings can be added, though) and tight architectural restrictions, ensure that this will be a community with a multi-century legacy just like its neighbor to the north.
The plan's designers did some neat tricks. The golf club house, for example, is at the end of a lane of massive oaks that used to lead to a plantation house that was burned by Sherman in the Civil war. Now the club house fills the space, and the lots on either side of the oak colonnade will align perfectly, front door do front door, across the 100-yard expanse of lawns and oaks that separate them.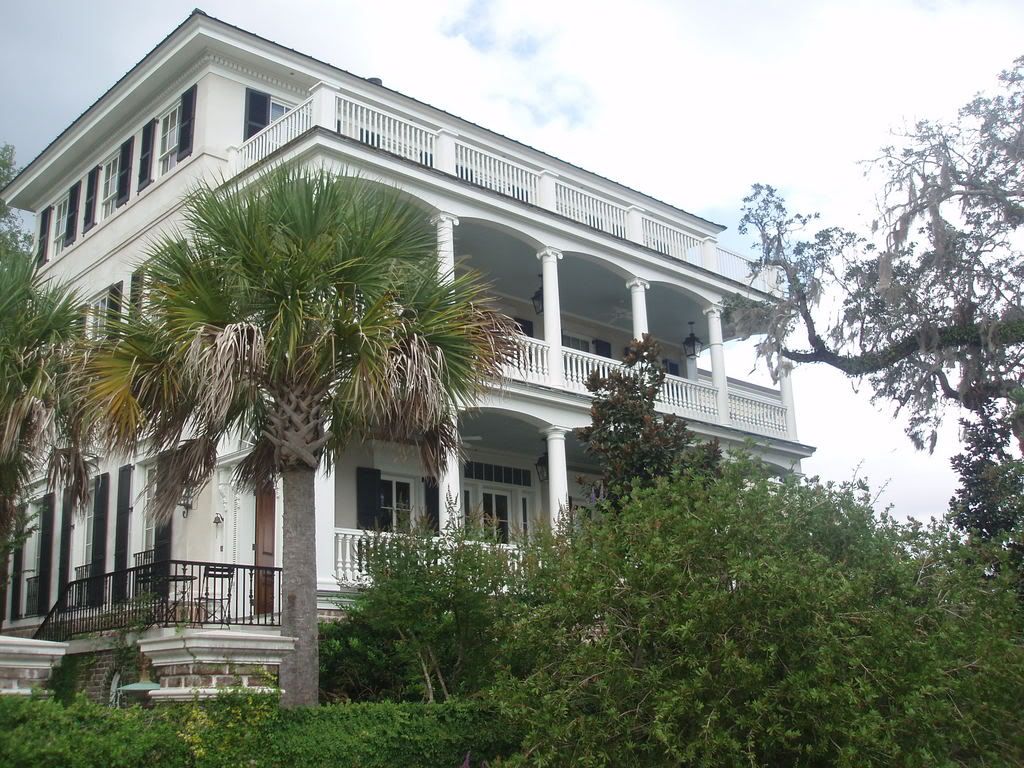 Other sections of the plan feature lakefront cabins, another large equestrian estates, another estates in the woods, and another small marina-front homes built around the marina Henry Ford built. It all works together in a way that creates good surprises from time to time, but overall exudes a sense of being an organic part of the land, not a neighborhood thrust upon it.

We spent three hours yesterday touring the Ford Plantation with Chip Dolan, its affable and low key broker. About midway through, he had apparently taken a liking to I.W. and I and asked us if we'd like to spend tonight in the Ford Estate -- in Henry and Clara's bedroom!
After a quick phone call to our next hotel to delay our arrival by a day, the deed was done. Watch here for more as this adventure unfurls.
Disclaimer: Not much to disclaim, really. We're paying $170 to stay in the room -- a great bargain to be sure.
p.s.: On the way back, we drove through the more tacky than quaint beachside community of Tybee Island and found a delicious fresh seafood feast awaiting us at The Crab Shack, the only restaurant I've ever eaten in where the tables have gaping holes in the middle and open trash cans underneath, to throw your shells and other detritus into.
On the street to The Crab Shack, we found this gem of urban planning -- a trailer on stilts! YIKES!