Wednesday Reading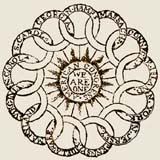 I
f you're looking for some good reads, look no further because
Watcher of Weasels
has just posted the Watcher's Council weekly parade of magnificent posts. Winners, based on Watcher's Council members' votes, will be announced Friday.
This week I submitted a little bit of modern day Shakespeare,
Lt. Col. Steele's Tragedy
, a tragedy about the fall of a man brought on by his fatal weakness.
For an outstanding post by a non-Council member, I selected something a bit different. Hardly a fine piece of writing, the Victory Council's
The House Emergency Supplemental: Micro-managing the War
, merited a nomination in my mind because of the public service it provided -- a bookmarked edition of the House Iraq war appropriations bill designed to highlight its pork, deadline requirements and other elements that made it so worthy of a veto.
Here are the Watcher's Council links:
And here are the Non-Council nominees:
Happy reading!
Labels: Watcher's Council