Mother's Day Sunday Scan
Hi, Mom!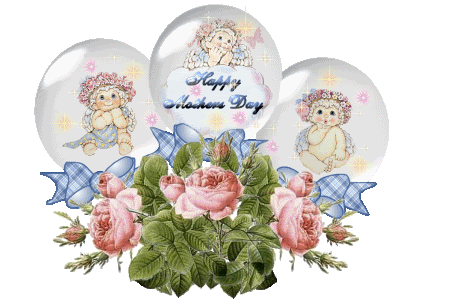 I
nside the Beltway, my mom's going about her mother's day, no doubt anticipating a call from us later today. Despite our differences on politics and religion, which are enough to shatter any normal relationship, we are very close and I would not be who I am today without her -- and I mean that in the best way possible.
She took mothering seriously. She wasn't just raising kids (although she made sure there was a big dose of that in the program -- people who know my mom might have trouble visualizing her as a Cub Scout mom, for example), she was raising two grown-up men. She wanted to make sure that when my older brother and I grew up, we would have a solid foundation in the old liberal arts tradition.
So thanks! And thanks also for the deep friendship you've made with the mother of my children. Having the two moms in my life so close is one of my great joys!
To my readers: Thanks for indulging me. In return, please feel free to pirate the tacky Mother's Day greeting image above.
Muslims Cop Killers?
M
y brother-in-law, a Special Forces vet and police officer, is on the board of a group that watches out for the widows and orphans of police officers who are killed in the line of duty. He forwarded me this alert:
Sergeant Stephen Liczbinski
Philadelphia Police Department
Pennsylvania

End of Watch: Saturday, May 3, 2008

Biographical Info
Age: 40
Tour of Duty: 12 years
Badge Number: 486

Incident Details
Cause of Death: Gunfire
Date of Incident: Saturday, May 3, 2008
Weapon Used: Rifle; AK-47
Suspect Info: Shot and killed

Sergeant Stephen Liczbinski was shot and killed while responding to a bank robbery call at approximately 11:30 am.



Two men dressed in female Muslim garb

had robbed a Bank of America on Aramingo Avenue. Sergeant Liczbinski encountered the suspects on East Schiller Street and stopped their car. As he exited his patrol car, a suspect opened fire with an AK-47, striking Sergeant Liczbinski several times. Several citizens who witnessed the incident rushed to assist Sergeant Liczbinski, wrapping his wounds in an effort to stop the bleeding. Sergeant Liczbinski told them "Tell my wife I love her", before he fell into unconsciousness. Another officer and a citizen carried Sergeant Liczbinski into a patrol car and he was transported to a local hospital, where he died from his wounds.

The suspects continued to flee, but crashed their vehicle. One suspect fled and the second suspect stole another vehicle, but was shot and killed by responding K-9 officers. A second suspect was arrested the following day and an arrest warrant was issued for a third suspect.

Sergeant Liczbinski had served with the Philadelphia Police Department for 12 years. He is survived by his wife and three children.
There is no evidence the perps -- Howard Cain, 33, who was shot and killed by police, Levon Warner, 38, who was arrested, and Eric DeShawn Floyd, 33, who is subject to a massive manhunt -- are Muslims. The
local news coverage
is lauding a lot of praise on Liczbinski, but is drawing no conclusions about Islam and the crime.
At this point, there's really just one point to be made from the story: It is perfectly sensible and valid for us to put restrictions on Muslim dress in the US for security reasons. It's not racial profiling to poke, prod and scan every single Muslim man and woman in traditional clothing.
Time For A New Perfume?
I
have no explanation whatsoever for
this
:
A woman required 20 stitches to her face after a pelican crashed into her in the sea off Florida, apparently diving for fish.

The bird, which died in Thursday's collision, ripped a gash in Debbie Shoemaker's face as she bathed near the city of St Petersburg.

The city fire chief said he had never heard of a diving pelican hit a person.

Pelicans grow to up to 30lb (13kg) and can dive from heights of 60 to 70 feet (18 to 21 metres).

Ms Shoemaker, 50, returned home on Friday, the Associated Press reports.
Being Harry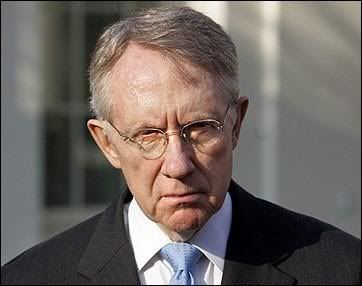 H
arry Reid has said a lot of truly stupid things in his day, but this is toppers, what he said about Hillary Clinton's recent racial analysis of her prospects vs. Howdy Obama's, i.e., that she can be counted on for the scruffy but hard-working white vote while Obama can be assured of the snotty white vote and the lazy black vote.
Here's
Harry:
"I am confident that she meant nothing."

Well done, Harry! I see why they made you Speaker, since you speak just so darn well.
Leaves Of The Other Guy's Grass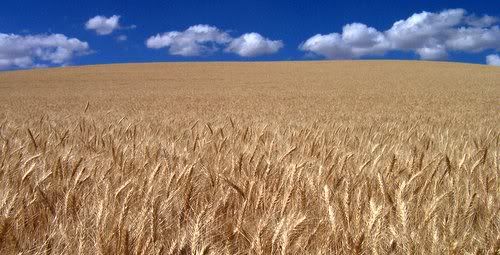 I
n the scheme of Global Things, this is perhaps the most troubling squib I've read lately:
This week, Saudi Arabia announced plans to invest in overseas fisheries, livestock and food production, and is reportedly trying to partner with Thai rice farms to lock in future supplies. Libya is in talks with Ukraine about growing wheat there, and as China tries to feed its expanding middle class, it's looking to buy up farmland in Africa and South America. Commodities analyst Richard Feltes, with MF Global, says for decades these countries relied on cheap and abundant world surpluses to meet their food needs. (source)

Let's follow the line on this one. No, not the line where everything turns out all right. What fun is that?
Instead let's follow the line where global food supplies run short and Chinese Army troops are needed to keep hungry locals away from the fields they bought with the interest they earned from US Treasuries. Then the People's Army escorts the crops past the really hungry people to the docks, where underfed stevedores stare at the Chinese with their Type 56 AK-47 knockoffs, thinking, "If I pocket a handful of this wheat, will they shoot me?"
Yeah, that line. Anyone selling their country's land to the Saudis or the Chinese should see that this is the endgame that's in play, the endgame that everyone's anticipating. Yet they sell.
One very, very strange and troubling world.
Labels: China, Crimes, Food Shortage, Harry Reid, Hillary, Islam, Liczbinski, Mother's Day, Obama