Porn And Pity, Or Porn And Responsibility?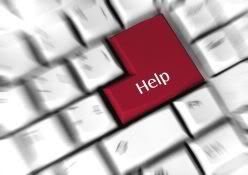 J
ames Pacenza just might shake up the American workplace ... in a very weird way.
Pacenza is suing IBM, his employer, for firing him just because he was logged onto an adult chat site while working.
They should have helped me not fired me, say Pacenza, because he's just self-medicating, not getting into pornography at work.
Well, he could be right, of course. A lot of sexual addition is just an owie-cover, just as lots of alcoholics and drug addicts use their habits to cover the deep psychological ailings within. In Pacenza's case, he says its to cover post-traumatic stress disorder from his time in Vietnam.
Sorry, Jimmy, you ol' lech. You've had 40 years to get over that stuff, so I don't think it's really that great an excuse for chompin' in the pornocopia.
Besides, it would be a real shame if Pacenza prevailed because it won't end when he pockets the $5 million he hopes to strip from Big Blue's pockets. If companies are forced to keep se addicts who are acting out at work on the payroll, it's a bit different from having to keep the druggie or boozer on the payroll.
For starters, they look at porn on their computers. For the person at the next work station, that's not exactly like their co-worker having the munchies or beer-breath.
And you can't type your credit card number into your computer and get a drink or a joint, but you can get everything from horny nuns to gay pipefitters -- and once that happens, it's as likely that the addict will get back to work that it is to get a drunk out of the bar before Happy Hour is over.
Pacenza is pathetic. Either he's hiding behind his addiction instead of dealing with the problems in his head, or he's fabricating the problems in his head to justify his addiction -- and he thinks IBM has an obligation to deal with this mess.
I just hope the judge isn't a guy who logs onto porn sites when the doors close to his chambers.
Labels: Pornography, Sexual addiction