Google Bans UN Critic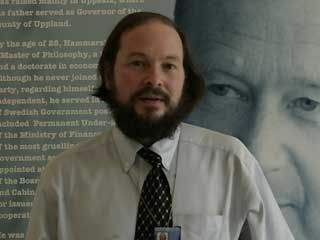 G
oogle -- which happily and profitably brings us porn, violence, pasteurized news from China and a wealth of other World Wide Wackiness -- has decided to off (electronically at least) a vocal critic of UN corruption.
The world's largest Internet conglomerate has decided to drop Matthew Lee's
Inner City Press
from
Google News
, citing -- apparently -- "user complaints." According to
Fox News
, Lee received this email from Google on Feb. 8:
"We periodically review news sources, particularly following user complaints, to ensure Google News offers a high quality experience for our users. When we reviewed your site we've found that we can no longer include it in Google News."
He was cut on Feb. 13. Lee has been tenacious in his reporting on corruption at the UN, especially at the UN Development Programme, UNDP, which is also scrutinized regularly by Claudia Rosette and and is the only focus of a dedicated blog, UNDP Watch -- indicative of juicy scandal aplenty.


Lee explains the cut:

Google, after being publicly questioned at the UN about not signing on to the human rights and anti-censorship principles of the Global Compact, responded not by joining the Compact and foreswearing from censorship but by moving to de-list from its Google News service the media organization which raised the question. More than two years after Inner City Press was included into Google News, in a February 8 message referring to the receipt of a complaint, Google said it would be removing Inner City Press from the news database. (Read the balance of his comprehensive post here.)
Fox describes Lee's writing as "clunky," his methods as "unorthodox (and often highly annoying)" and his news judgment as "sometimes more than a little off the mark," but admits that "Lee has hit his share of bull's-eyes and became an outlet for whistleblowers inside the U.N."

Indeed, he appears to have a solid grip on the UN's jugular as the lead stories on the site indicate today:

Lee is trying to find out the source of the complaint against him (good luck!), and Google promises ICP will be back with Google News later this month -- but if that's so, why was it cut in the first place? It either "
offers a high quality experience" for Google users, or it doesn't.

A few words come to mind: Bullying, shot across the bow, warning. Oh, and unseemly, corrupt and corporate patsy to the UN, since Google has a contract with UNDP for mapping the UN's anti-poverty Millennium Development Goals.

hat-tip: Jim

Labels: Google, Inner City Press, Matthew Lee, U.N., UNDP