When Liberal Lovers Break Up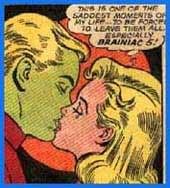 I
t was quite a romance. World famous, a streaming strutting of stuff before our eyes day after day, hour after hour.
They didn't care what the facts might be; why bother with piddling little facts? They were soul mates, birds of a feather, destined by the deepest molecules of their very being to be One.
How lovely it was. One fed the other delectable morsels of spun sugar, the other told anyone who would listen how delightfully tasty and self-satisfying the delicious tidbits were. It was the best of relationships, symbiotic; it seemed one simply could not do without the other.
And now, shockingly, suddenly, the romance is ruined, the relationship is ... kaput:
NEW YORK -- CNN is telling its staff it will not renew its contract to receive news from Reuters Group PLC and instead plans to bolster its own newsgathering resources.

In an internal memo to employees Wednesday, CNN International's Managing Director Tony Maddox said CNN is "making significant investments in our own newsgathering" in a move to help "manage the continually rising costs associated with acquired assets."

The company's current contract with Reuters expires Friday. CNN didn't disclose the cost of the contract or the amount it plans to spend on its own news division.

A Reuters spokesman did not immediately return calls seeking comment. (Wall Street Journal)
One can just picture Reuters alone in a darkened room, Kleenex crumpled and wet in trembling hand, shoveling down pint after pint of chocolate ice cream, disconsolate and inconsolable.
Labels: Media, Media bias, MSM