Neighbors From Hell: Drunk Witch Edition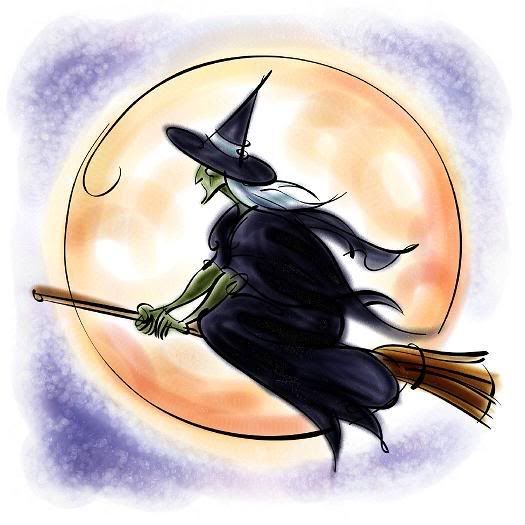 T
he neighbor to our south, an Indian family, periodically cooks up curry and the smell makes me crazy-hungry, but I'm counting my blessings after reading about this neighbor in Waukesha, Wisconsin.
She's got religious freedom and freedom of speech on her side, but fortunately her disgusted neighbors have one smart cop on theirs:
A 42-year-old woman who describes herself as a Wiccan faces charges of disorderly conduct and resisting arrest after neighbors complained she was disturbing them with chants around a bonfire she had built 10 feet from her home.

Capt. Mike Babe said Brenna K. Barney of Waukesha told police they were infringing on her religious beliefs since she was performing a ritual under the new moon.

But Babe said that, in addition to the criminal charges filed Tuesday in Waukesha County Circuit Court, police might also give Barney a ticket alleging negligent handling of burning materials.

Neighbors called police shortly after midnight Tuesday and, after an officer arrived, he heard the woman yelling in the backyard and found her wearing headphones, a T-shirt and underwear, the captain said.

An officer tried to get her attention by shining a flashlight on her but she continued yelling her chants, Babe said.

He said Barney at one point poured lighter fluid on the fire, in which she was burning rubber car mats and a cooler. Barney refused to cooperate with police and was belligerent, and her breath smelled of alcohol, Babe added. (Breitbart)

Some questions:
Don't you just love a story with a cop named Babe and a mental case named Barney?
What spiritual powers do you suppose rubber car mats and coolers hold?

Are headphones, T-shirts and undies legit substitutes for robes, beads and animal bones?
And finally, how do you suppose Barney would be treated if she tried to pull of this stunt in any of the fine countries subscribing to that open-minded, peace-loving religion, Islam?