It's Broil-a-thon Time Again!
T
he desert town of La Quinta near Palm Springs is not everyone's steaming hot cup of tea in July, but it's ours. For the last 15 years, we've gone to the
La Quinta Resort
every July for a vacation where rest is mandatory and exertion is out of the question, because it's just too darn hot.
Don't confuse the Resort with La Quinta Inns. This is one of the most beautiful places you'll ever visit -- casitas and pools fanned out over lushly landscaped grounds, with stunning architectural details everywhere ...
... and sunsets that are breathtaking ...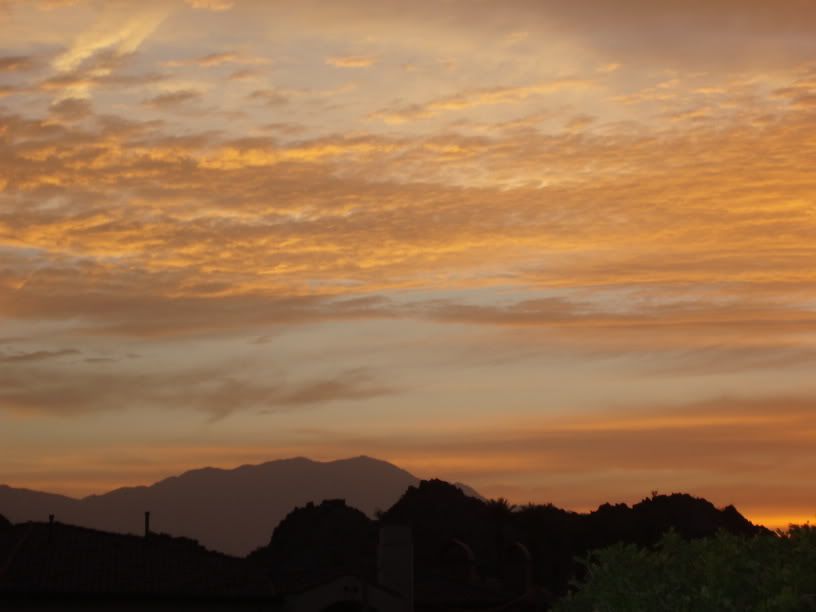 ... and hint at the few hours of blessed relief from the heat that comes with the night.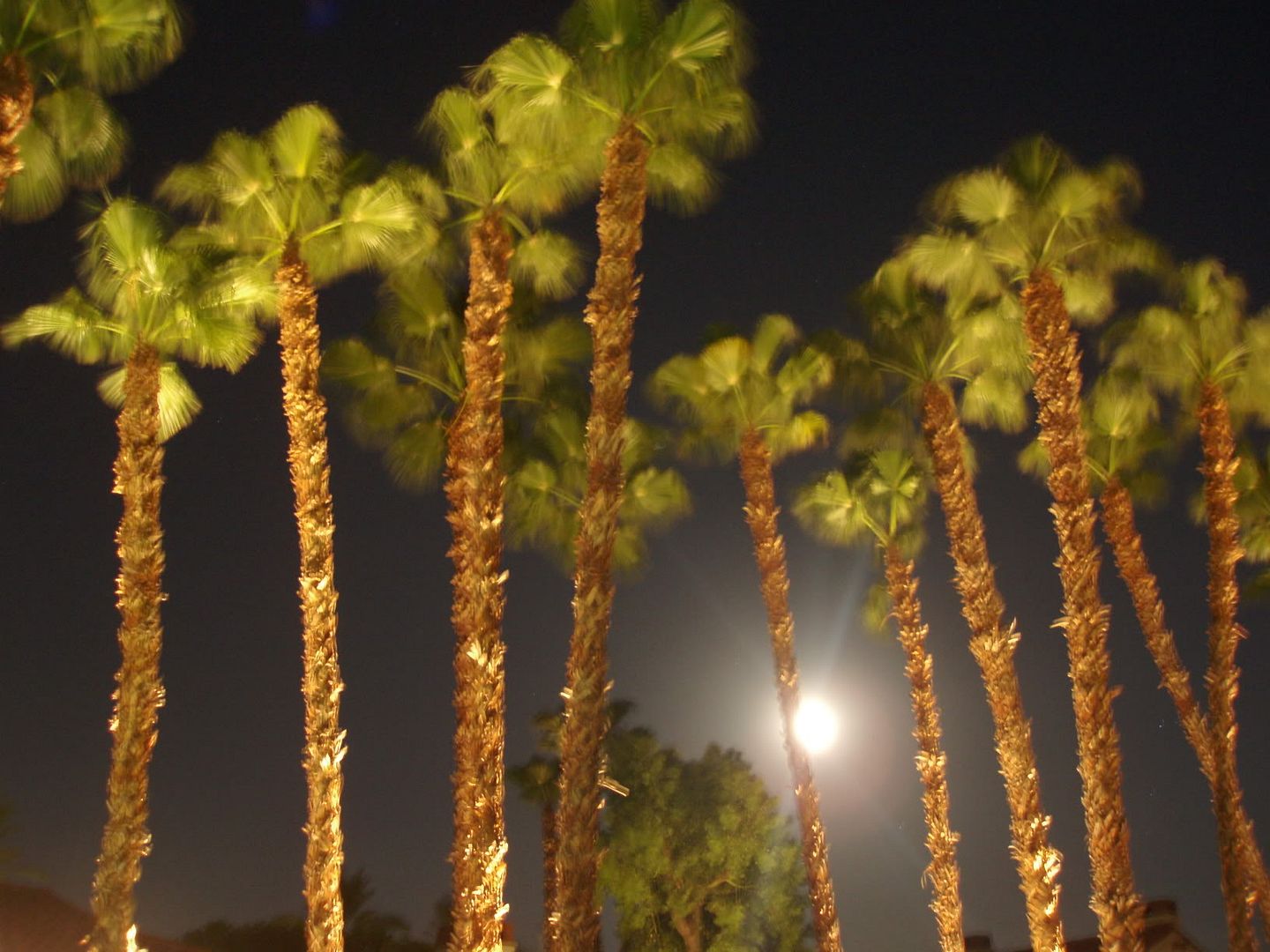 There's history, too, of a Hollywood sort. A bench Greta Garbo particularly liked, and this room ...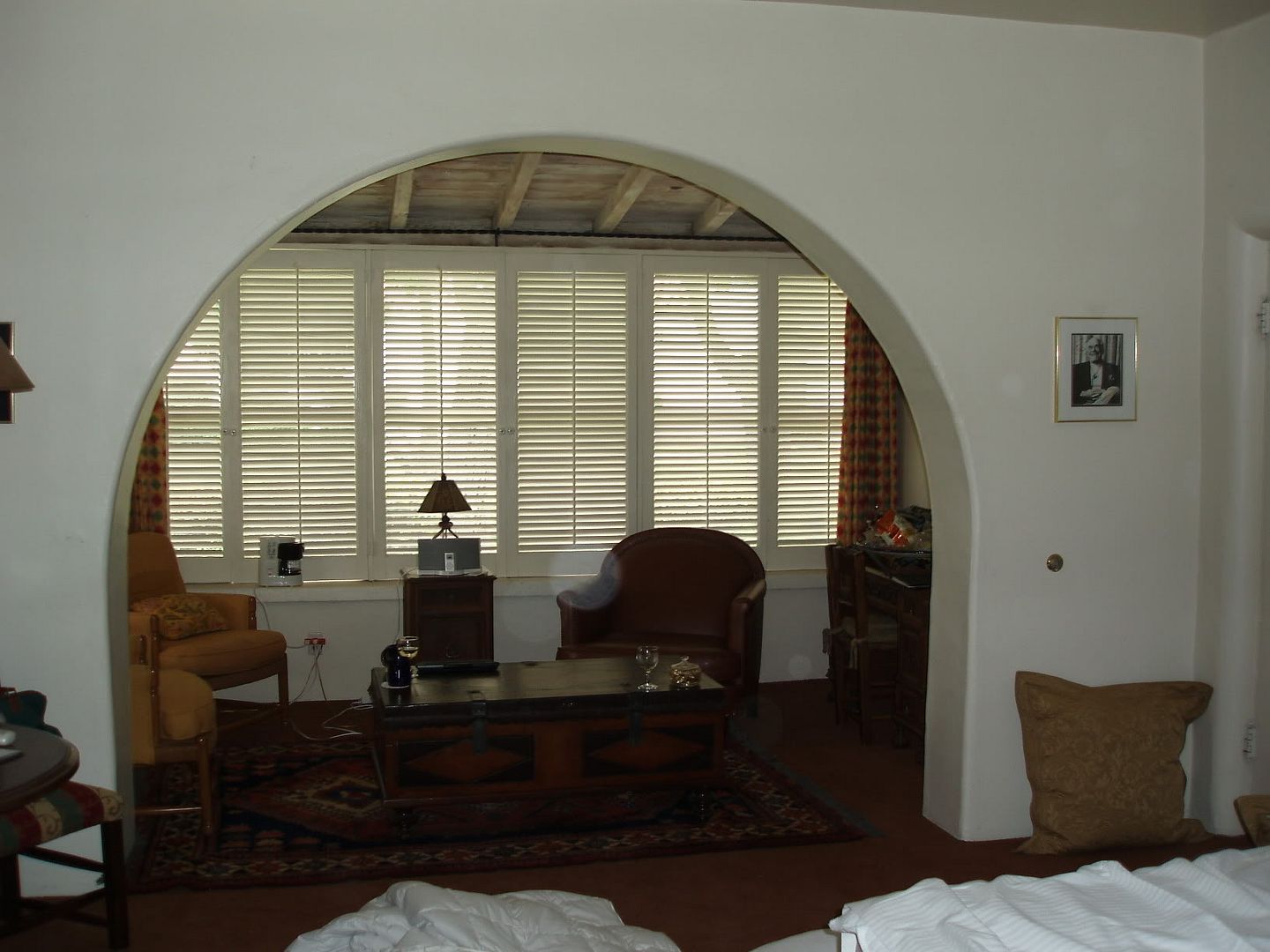 ... where Frank Capra wrote It Happened One Night, It's a Wonderful Life and Mr. Smith Goes to Washington. A few years later, Dwight and Mamie stayed nearby.
I'll be writing some, but expect C-SM to be a little light over the next 10 days, until I return to the word-a-day world again on July 31.