Two Mega-Quotes From Desgregation Case
C
hief Justice Roberts has the best quote on the
Supreme Courts' ruling
today throwing out two race-based desegregation plans:
The way to stop discrimination on the basis of race is to stop discriminating on the basis of race. (hat-tip: Power Line)

That's the kind of lucid opinion-writing that earns a guy a gig as Chief Justice.
The quote that's as mega-bad as Roberts' is mega-good comes from a man who wants to earn the right to appoint Supreme Court justices: Barack Obama. Speaking at tonight's Dem Prez debate, he said:
"If it were not for [

civil rights leaders who fought for Brown v. Board of Education and other precedents]

I would not be standing here." (Breitbart)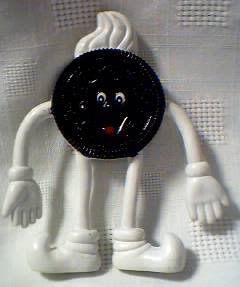 Brown vs. Board of Education did nothing for Obama. Zero. Until he was 10, he was in school in Indonesia, where, the last time I checked, U.S. law has no reach. He spent the rest of his school life in Honolulu, probably the most diverse, racially mellow city in the nation.

Not only that, but he attended Punahou School all the way through high school. Punahou is noted for its financially and racially diverse student body.
Its Web site brags:

Our 3,750 students, in kindergarten through grade 12, reflect Hawaii's ethnic, cultural and socioeconomic diversity.
Obama was never involved in a school desegregation program, so it matters not one bit to him whether people fought for Brown v. Board of Education or not. It was just a bit of shameless pandering by a black man at Howard University who was trying to be more black than he is.
Labels: Supreme Court