The Dems' Mad Pursuit Of Stink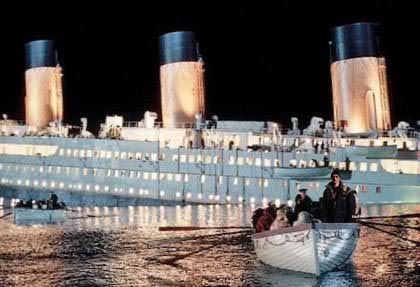 I
just have to wonder ... is there a relationship between these two stories? First:
WASHINGTON (CNN) -- Subpoenas are being issued to two former White House officials, the first to be subpoenaed in the fired U.S. attorneys investigation.

The chairman of the Senate Judiciary Committee on Wednesday issued a subpoena to Sara Taylor, former White House political director. About the same time, it was announced that the House Judiciary Committee will issue a subpoena in the same case to former White House counsel Harriet Miers.

Both committees say they will also subpoena documents from the White House, also a first in the investigation.

The committees have issued subpoenas for officials and documents from the Justice Department. The committees are investigating whether the firings of eight U.S. attorneys last year were politically motivated and whether the White House was involved.
And this one:
WASHINGTON (Wall Street Journal) -- An increasingly gloomy political environment has soured Americans on President Bush and Congress, scrambled the Republicans' 2008 field, and strengthened Democratic front-runner Hillary Rodham Clinton's lead, according to a new Wall Street Journal/NBC News poll.

As the Iraq war drags on and Washington is embroiled in inconclusive policy debates, just 19% of Americans now say the nation is head in the right direction. More than three times that proportion, 68%, say things in the U.S. are "off on the wrong track." That's approaching the most pessimistic mood in the history of the WSJ/NBC poll. ...


The fallout from that bleak mood affects the Democratic-controlled Congress as well as the Republican president. Just 23% of Americans approve the performance of Congress ....
Faced with fundamental issues about the direction of the country, the Dem Congress is pursuing meaningless witch hunts that will be no more successful than their defeatist (on so many levels!)
pursuit of anti-war resolutions
.
Ultimately, if they do succeed in finding a smoking gun at the White House on the U.S. attorneys non-scandal, they will find that it was licensed firearm used only under controlled conditions at a sanctioned range ... if you get my analogy. There will be no crime because U.S. attorneys serve at the whim of the White House.
No matter. The Dems are obsessed with the chance they'll catch a sniff of stink, like, perhaps, the passengers on the Titanic who may have smelled breached sewer lines as the ship sank. A lot of good it will do them.
The Democratic Congress could make use of its majority and start navigating around icebergs, but for them, this is so much more rewarding ... at least for now.
hat-tip: memeorandum
Labels: 2008, Democrats, Federal Prosecutors