Reading The Charity Tea Leaves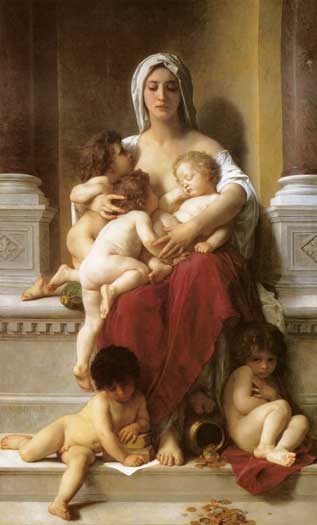 Charitable giving is up,
way up
.
With Americans giving $260.28 billion in 2005, we have nearly equalled the inflation-adjusted giving of the previous high year, 2000, when dot-com largesse raised the giving tally to $260.53 billion.
Giving USA
attributes some of the increase to the triple whammies of the tsunami, the Pakistan earthquake and our hurricanes, but that generated just under 3% of our total giving, and we were up 6.1% from 2004, so Americans are definitely in a giving mood.
Why?
Most obviously, the economy is good and people and corporations give more during good years because they have more to give. It's astounding to hear Dems continue to attack an economy that is robust and growing. Assuming they bother to pay attention to reality, the chartibable giving stats are one more thing they'll have to ignore to keep their drum beat up.
Charitable giving also could have gained strength from the growing amount of Americans who consider themselves born again.
The Barna Group
recently found:
The new research found that 45% of all adults meet the criteria that The Barna Group uses to classify people as "born again." That number is up from 31% in 1983. The percentage hovered in the 36% to 43% range from 1992 through 2005. The current figure represents the largest single-year increase since 1991-1992.
Skeptics who find it hard to believe so many Americans hold faith so dear will have to deal with the charitable giving numbers as they try to explain their way out of our nation's strong religious underpinnings. Our church attendance is among the highest in all developed nations, and increased charitable giving may be another sign that religion is becoming more, not less, significant in our lives.

Finally, the charitable giving stats may be seen as a condemnation of government programs and a statement of faith in doing it ourselves. Granted, this argument has to deal with the fact that the highest levels of giving were recorded in the final year of the Clinton administration. And granted, Bush has been a disappointment as a small government president.

But it's easy to understand why anyone, seeing the U.N. in Southeast Asia and Pakistan, or FEMA along the Gulf Coast, would want to say, "Please, Big Brother, I'd rather do it myself."

Related Tags: Charity, Politics, Religion, Corporate giving