What A Beaut!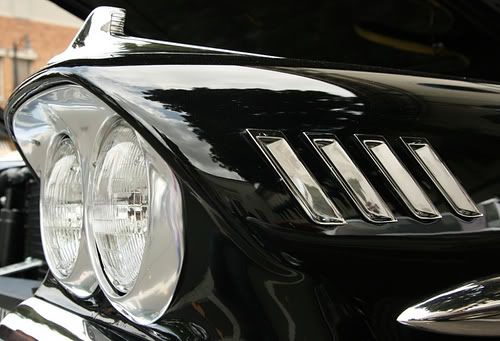 I
ncredible Daughter #1 went to a Classic Car show yesterday at the Orange (CA) circle and got some very fine pictures, including this one of a '58 Chevy.
I remember this car very well. We were in San Francisco in September of '57 -- the month all the new '58 models came out -- on the eve of leaving for my dad's first posting in Japan. I was six at the time and was very disappointed that we would have to leave the States before the '58s came out, because this was going to be the first year of double headlights. Whoo baby!
But then, in the taxi on our way to the docks where our
MSTS liner
was waiting for us, I saw a '58 Chevy, a '58 Ford and a '58 chrome-laden Buick, all on that one short run, so I left for Japan and its then-primitive Toyotas and Datsuns with dazzling visions of American beauty in my head.
See more of her photos
here
.
Labels: Cars