Quote Of The Day: Say It Ain't So Edition
"Good things happen. Get over it."
-- Daniel Henniger, WSJ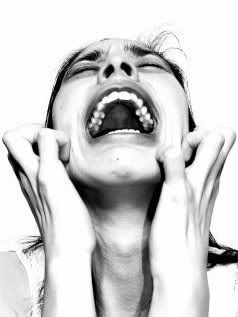 T
here's not much that can be added to Henniger's quote, except to direct you to
the entire article
, in which he dissects the media's perpetual negativity and Big Government's addiction to problems so it can always have something to fix ... or at least spend money on.
Before we go, let's let Henniger describe the problem:
Let me describe a pre-election moment of perspective this way: Later today some people who will start their evening with Iowa's caucus by watching angry Lou Dobbs--convincing themselves, again, that they and this country are getting shafted, and coming to this conclusion while watching a $700, 32-inch Samsung flat-panel, high-definition TV with Lou's sad song flowing through Monster digital coax cables to five Onkyo HT-SR800 home theater speakers.
Here's another example of the trend, which I culled today from the
NYT
("All the bad news that's fit to print"):
Total casualties [in Iraq] on Wednesday were relatively light, but what

appeared to be

an uptick in violence throughout the country during the past several days

underscored the fragility of a lull in violence in Iraq in recent weeks

.
No facts, no stats; just some convenient, incidental evidence that comes in handy to support a perceived, but unproven, negative outlook on Iraq, the world, puppies, kittens and life in general.
Contrast all that with this from Henniger, which details just how awful things really are:
In 1980, deaths per 100,000 U.S. children aged 5 to 14 was 30.6; by 2004, that number fell to 16.8. Some 25 years ago, daily cigarette smoking among 12th graders was about 21%; in 2006 it was about 12% for both males and females. Childhood immunizations are rising steadily.

In August, the Centers for Disease Control noted that the death rate in 2004 fell by 3.8% in a year, "a record low historical figure." Life expectancy for men and women at birth in 1940 was 63 years; it is now nearly 78 years.
Don't bother me with facts! Just keep up the soaking daily downpour of dour news -- new causes of cancer, new risks when we travel or work or have sex or sleep, new gory ways to die or wake up from surgery or be murdered, new huge, hairy problems too big for us to deal with, without
a munificent International Agency with an endless gravy train of a budget.
Sigh. Oh ... I almost hate to say it ... Happy New Year.
Labels: Humor, Media bias, War in Iraq