Obama-Hillary Parety In Fundraising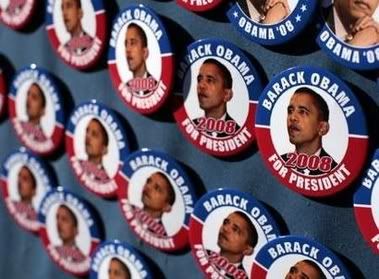 A
n Obama official, speaking annonymously, has just
told AP
that his man raised $25 million in the first quarter -- virtual parety with Hillary's reported $26 million.
Note to self: Steer far clear of Hillary today. She's going to be in a nasty, nasty mood.
Interestingly, AP cushioned its readers from one little fact that might hurt Obama:
While Clinton has honed a vast national fundraising network through two Senate campaigns and her husband's eight years as president, Obama launched his bid for the White House with a relatively small donor base concentrated largely in Illinois, his home state. But his early opposition to the Iraq war and voter excitement over his quest to be the first black president quickly fueled a powerful fundraising machine.
Hmm. I've read it twice now, and it appears that the word "Hollywood" is missing from the passage. Hollywood doesn't play well in Iowa, so why bring it up, eh?

But the fact of the matter is that without Geffen's criticism of the Clintons and his work seeding a money storm that turned the Hollywood Hills green (here and here), Obama would still be a distant second to Bill's Squeeze.

It helps to have friends who buy ink by the barrel ... or in this case, who buy electrons by the boatload.