Hmmm ... Immigration Edition
M
y friend
Jim
sent along this thought:
The American Indians found out what happens when you don't control immigration.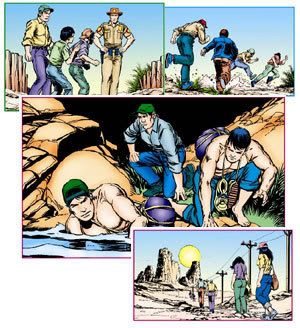 While we're being politically incorrect, saying "American Indians" instead of "Native Americans," let's also consider this: The indigenous people here lost their continent to a superior civilization, one that was more industrious, learned, expansive, solidly centered and compassionate than these shores' original inhabitants.
The waves of immigrants that are flowing north into America are some of those things, for sure, but they are primarily the dregs and drop-outs of Mexico and Central America, the ones who can't secure a fortune there. And they are not superior to the civilization they are coming to.
And unlike the waves of immigrants who preceded them who came here for keeps, to become Americans, the new wave came here just to be temporary burdens who take the money and the benefits, then return home.
Labels: Borders, Immigration