A Day Trip To Yosemite
T
wo of the Incredible Daughters and I visited a very brisk and snow-dusted Yosemite today. (The other did a Fresno PD ride-along with her uncle -- quite a different world!). Here's the macro view of our day -- two El Capitans and two Half-Domes: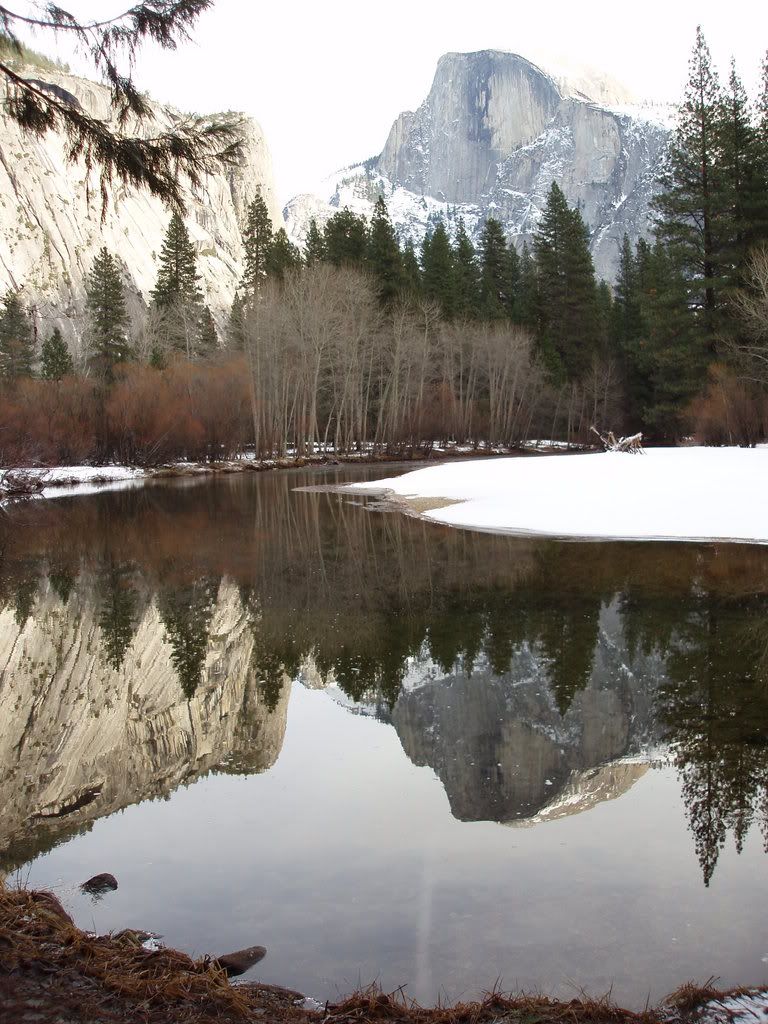 And here's the micro -- frost on a fence rail:
Incredible Daughter #1 is quite the geology buff. Here she is explaining glaciation, sedimentation and exfoliation (no, nothing to do with facials ... look it up!) to Incredible Daughter #3: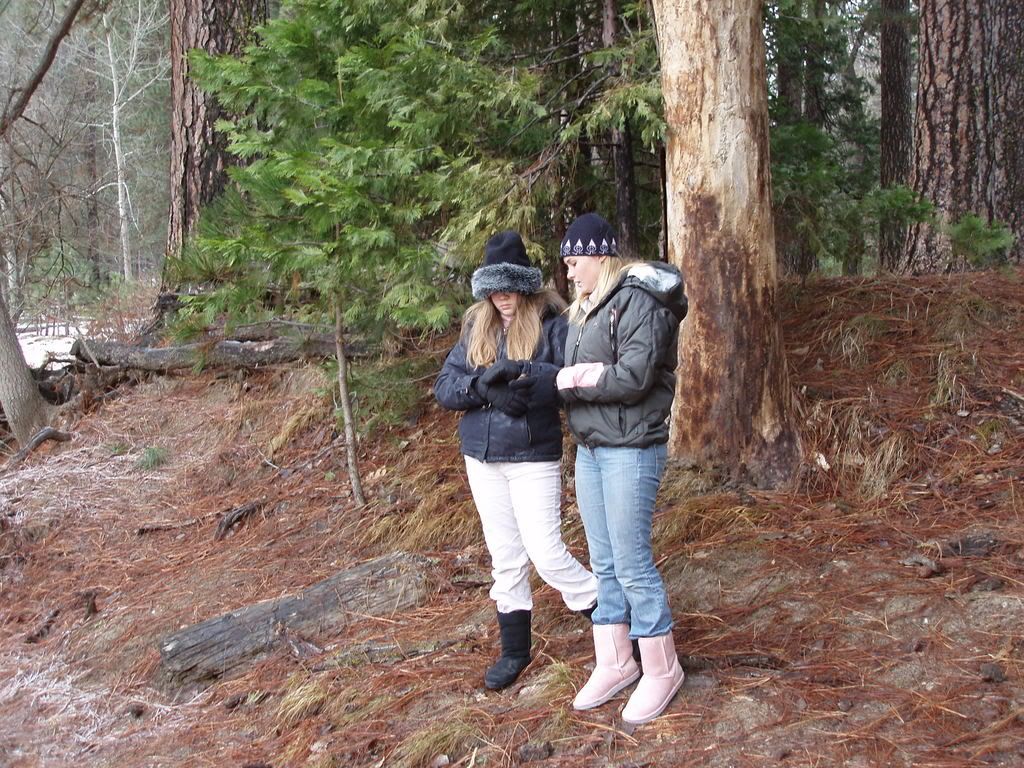 What a joy it was to bring my girls here, and to see how they've matured since our last visit just a few years ago. It's moments like today when I look at the people who are too intellectual, or cosmpolitan, or European to have babies and shake my head with sadness. What a joyful responsibility they are missing!
Related Tags: Yosemite, Parenting, Children, Daughters