A Recommended Saturday Read
I
f you're feeling particularly American this Memorial Day weekend, you might want to spend some time at
DC & NYC Trip
, the blog Incredible Daughter #1 is putting up for the trip she and Incredible Daughter #2 are taking of the two cities in the title.
They're in DC now and ID #1's commentary is, as usual, full of facts, great photos and emotions (she had me choked up about the 9-11 display at the Newseum in DC). Here are a few of her photos:
Just so you can see she knows how to take a good memorial picture.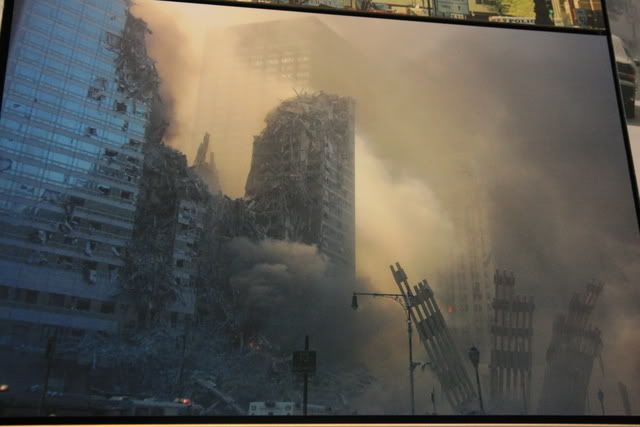 This was the last frame on the destroyed camera of the only news photographer killed in the collapse of the WTC on 9/11.
And just for fun, this is Incredible Daughter #2 telling the guy at the head of the soup line at the FDR Memorial, "No soup today!" (I wonder if the memorial makes it clear that all of FDR's programs combined did little or nothing to end the depression, but they were very effective in forever ending small government in the US. Probably not.)