Bill's Spirtitual Bro Campaigns For Hillary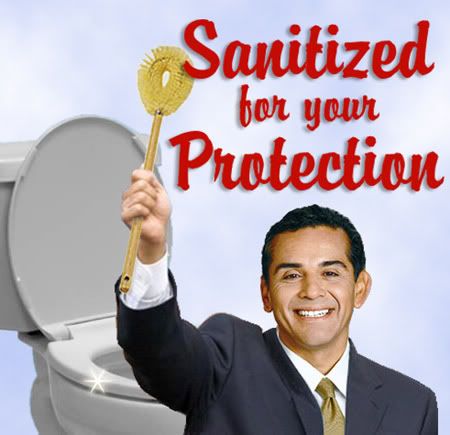 I
had to chuckle when I read
this
:
Mayor Antonio Villaraigosa continued his campaign efforts on behalf of Sen. Hillary Rodham Clinton in Iowa Monday ....

"I say I'm mayor of Los Angeles, and some of them put up a smile," Villaraigosa told KNBC news while greeting patrons in a Des Moines diner. ...

Villaraigosa began his Iowa campaign trip Saturday, visiting two supermarkets and meeting with Asian-American community leaders after arriving from Aspen, Colo. where he was on a skiing vacation with his children, the Los Angeles Times reported.
Apparently not-so-valiant Villaraigosa does not share with Iowans that his popularity has plummeted with his zipper ever since he was caught dropping trou and shacking up with a local news-gal, cuckolding his wife and shaming his two daughters. Well, it'll give Antonio something to talk to Bill about when they cross paths.
Labels: 2008, Hillary, Villaraigosa