Suddenly Surprised By Heroism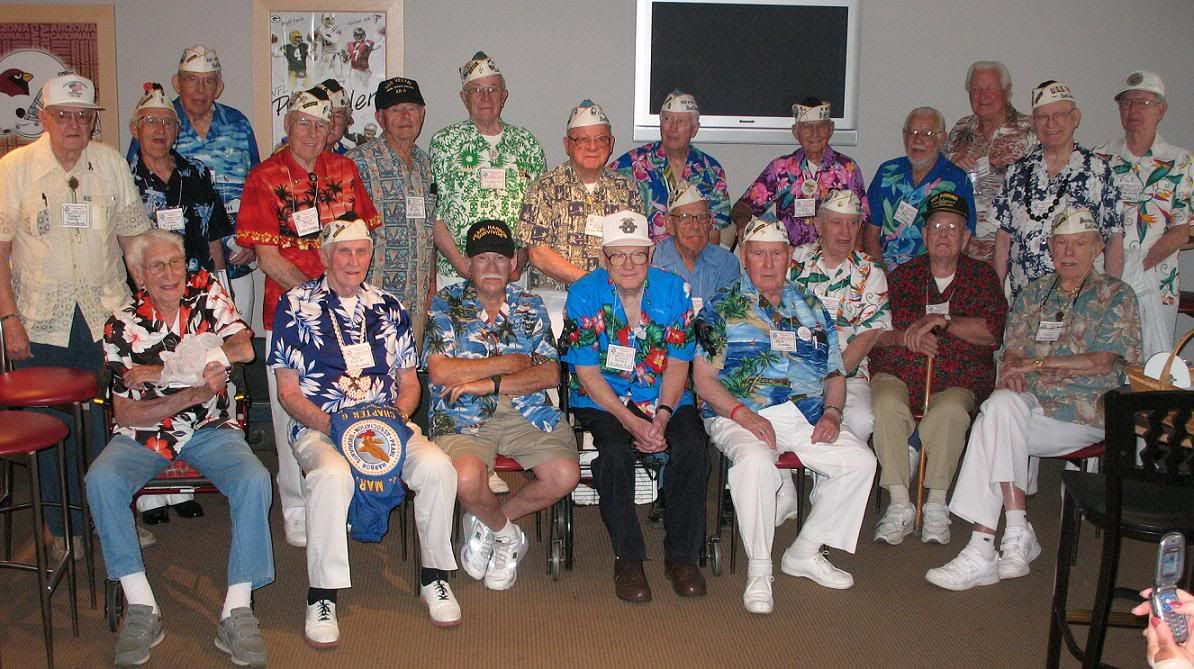 T
hese 23
survivors
of Pearl Harbor gathered in Laughlin, NV last May. They look great, and it's fantastic to see them still here among us, as living memories of the the day that still lives in infamy.
Until that fateful morning, these guys and thousands others like them were ready to fight if necessary. After fighting for their lives, they took the battle to the Japanese across the Pacific with a commitment and ferocity that shattered the Emporer's empire.
My thoughts and prayers are with these guys today, and with my dad who was a junior at Annapolis when the Japanese struck. He was quickly graduated, and shortly thereafter was on a sub in the Pacific, part of our ultimately victorious war machine.
I doubt if he remembers much at all from those days now ... but we will never forget.
Labels: World War II