Legions Plan For Massive U.N. Climate Push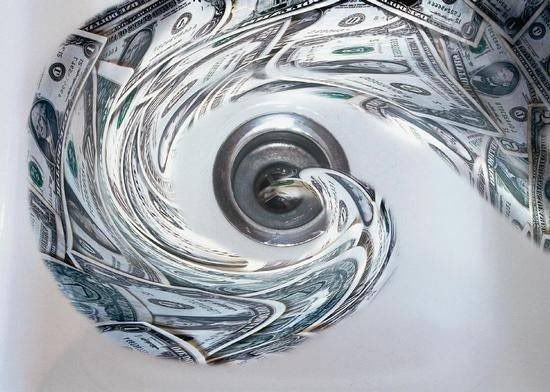 O
nly the UN would attract 1,000 people to
a meeting to plan for a meeting
(this particular one about global warming) -- a pretty darn clear indication of how efficient the UN's proposed solutions to climate change will be.
Here's the agenda:
This week's meeting will take place in two segments. The first, running from 27 to 29 August, will focus on the theme "Dialogue on long-term cooperative action to address climate change," while the second, taking place from 30 to 31 August, will concentrate on negotiations under the Kyoto Protocol.
Pause for a moment and think about 1,000 people from 150 different countries or organizations mulling over that. Ya think there's any chance they'll get something done?

The UN is definitely old school on climate change; no counter-current here:

At the start of today's session, Austria's Federal Minister for Agriculture, Forestry, Environment and Water Management, Josef Pröll, characterized climate change as a "huge challenge" that must be addressed at the global level and through an integrated approach.

"Each year without mitigation measures is a year which drives the human and financial cost of adaptation steeply upwards," Mr. Pröll said.
It's a horse race, folks: Can the U.N.'s slow-moving, inept, action-adverse bureaucracy move slower than the march of science and the diminishing proof of warming, so their effort becomes moot before our money vanishes into yet another dark U.N. hole?
And to those of you who see the whole Warmie movement as a cover for massive fundraising to employ buckets of bureaucrats, here's a hint:
Tomorrow, UNFCCC will present a new report that underscores the major changes to patterns of investment and financial flows required to tackle climate change in the next quarter century.

The study analyzed both existing and potential investment and financial flows relevant to developing an international response to climate change, and found that the additional amount of investment and financial flows in 2030 will amount to between 1.1 and 1.7 per cent of global investment. Another key finding of the study is that $200 to $210 billion worth of additional investment and financial flows will be necessary to return greenhouse gas emissions to current levels.
Do you, like me, see a major disconnect between "$200 to $210 billion" and "1.1 and 1.7 percent of global investment?" Either they have no idea how much money to ask for, or they're afraid to tell us yet ... waiting until the meeting that 1,000 people planned to take place, with the ensuing raft of papers and days of speeches to provide sufficient cover to roll out the sum they're really asking for.
Labels: Climate change, Global warming, U.N.