If You're So Angry, Why Should We Call You "Gay?"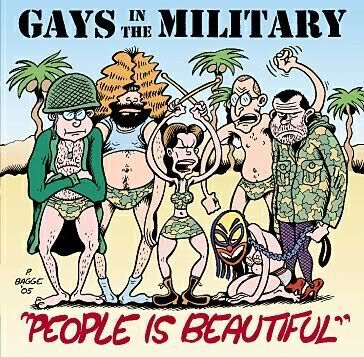 Y
esterday, the Servicemembers Legal Defense Network was all worked up because Joint Chiefs of Staff prez. General Peter Pace called homosexuals immoral.
But when it turns out the gays, lesbians and whatever elses the Network represents are actually being treated better by the military, well, it's Big Snit, Act Two:
The number of homosexuals discharged from the U.S. military under the "don't ask, don't tell" policy dropped significantly in 2006, according to Pentagon figures released today, continuing a sharp decline since the Afghanistan and Iraq conflicts began and leading critics to charge that the military is retaining gay and lesbian personnel because it needs them in a time of war.

According to preliminary Pentagon data, 612 homosexuals were discharged in fiscal 2006, fewer than half the 1,227 who were discharged in 2001. On average, more than 1,000 service members were discharged each year from 1997 to 2001, but in the past five years that average has fallen below 730.
Well, that should make advocates of gays in the military happy, shouldn't it? Even if it makes the guy in the foxhole a bit nervous.
Think again, Breeder. Here's what the gay advocates at the Network say:

"It is hypocritical that the Pentagon seems to retain gay and lesbian service members when they need them most, and fires them when it believes they are expendable." (WaPo)
So do I have that straight (if that's the right term)? The gays want to be in the military as long as they're
not
needed, but if they're needed, well, they have a big problem with that?
C'mon, you emotional babies! You're not representing gays well by acting like a bunch of sissies in a mad pout.
Labels: Gay agenda, Gays in military, Military