Chewing On A New Sino-Soviet Split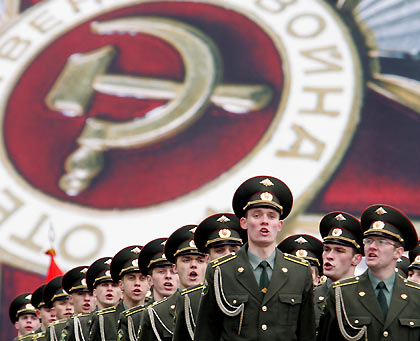 A
s a young boy, I remember listening to adults discuss the significance of some strange phenomenon: The Sino-Soviet Split. Well, it's back:
BEIJING/MOSCOW, Jan 11 (Reuters Life!) - Complaints from the Chinese embassy in Moscow forced an advertising agency to scrap a chewing gum commercial playing on Russian television which featured China's national anthem as backing music.

China's People's Daily newspaper said the commercial for chewing gum produced by Wm. Wrigley Jr. Co. using the "March of the Volunteers" had "harmed the dignity of China."
How could such a thing happen? From whence such insensitivity? Is it deliberate? Is Putin sending a signal to Beijing that he intends to chew them up and stick them under the lip of his desk?
No, it's just the latest from a global industry that has sunk so low creatively that all it can do is stick familiar songs behind cheesey sales pitches and call it "great creative." I lost all faith when the ad crews started using Beatles and Dylan songs, then watched in horror as Applebee's systematically disgraced every great pop song and rock anthem to hawk salads and steaks.
And now, it appears the ad industry has done it again:

Igor Kirkchi, general director of BBDO, an advertising subsidiary of Omnigroup in Moscow, which designed the advert said it was immediately withdrawn after complaints from the Chinese.

"It was a monstrous misunderstanding," he said.

"We bought the music and the rights to use it in an ad from an English company owning banks of music tracks intended for commercial purposes. It was impossible to determine that it was the Chinese national anthem by the name of the track."

You'd think someone in the production crew just might have recognized the national anthem of a huge neighboring country. After all, those glitzy, creative ad guys are supposed to be so much brighter than we normal, boring consumers.
Related Tags: International affairs, Russia, China, Advertising