Homeschooling Threat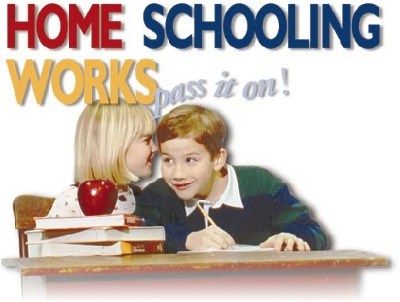 H
ugh Hewitt listeners might want to
listen
in tonight at 6 p.m. (PDT) for what looks like something of an unusual hour -- one dedicated entirely to the challenge homeschooling in CA is facing.
This all stems from the actions of one whacked California judge (how often have we put those four words together?). The Second Appellate District in Los Angeles County's pivotal ruling, which came down on February 28th, found that a homeschooling family from Southern California did not have a right to "homeschool" under the California Constitution
unless the parent is a credentialed tutor.
The ruling stemmed from a Juvenile Court case about allegations of abuse or neglect that originally had nothing to do with homeschooling, writes the
Christian Home Educators Association of California
:
When the Juvenile Court judge would not prohibit the parents from home schooling their children, the court-appointed attorneys for the children went to the California Court of Appeals. The Appellate Court went further than they needed to, and essentially ruled that State law does not provide any options that allow parents to teach their own children at home.
The Home School Legal Defense Association (HSLDA), representatives of which will be interviewed by Hugh today,
wrote
:
There are two basic issues in the case:

1. Does state law allow parents to homeschool without a state teaching credential?

2. If not, is this law unconstitutional?

Below are three short quotations from the case which give the clear answer:

"It is clear to us that enrollment and attendance in a public full-time day school is required by California law for minor children unless (1) the child is enrolled in a private full-time day school and actually attends that private school, (2) the child is tutored by a person holding a valid state teaching credential for the grade being taught."

"California courts have held that under provisions in the Education Code, parents do not have a constitutional right to school their children in their own home."

"We agree with the Shinn court's statement that 'the educational program of the State of California was designed to promote the general welfare of all the people and was not designed to accommodate the personal ideas of any individual in the field of education.' "

In the first quote the court makes it clear that it believes that parents may not operate their own private schools. In the second they deny that a parent has a constitutional right to homeschool, and in the third they concur that California law does not accommodate parents pursuing their own education program for their children.

As you can see, the decision is categorical and was not written to be limited to just the facts of this case.
Nothing has changed in California homeschooling ... yet. The case has some court-wending to do yet until anything becomes final.
There is something you can do in the interim -- sign the
HSLDA's petition
. A lot of people are -- the HSLDA is getting enough traffic to justify routing their home page hits directly to their petition page.
Every signature will help shine a light on this issue, forcing cockroach judges to scurry under the law library bookshelves again -- where we are safe from them.
Two of our three incredible daughters spend some time in homeschooling and are much the better for it. Dedicated parents can be terrific teachers, better than many credentialed teachers struggling with stupid regulations and a perpetual shortage of funds. And homeschool teachers can still teach values.
What a concept! And certainly one worth protecting.
Labels: Courts, Education, Homeschooling