A Day Of Fantastic Machines
Y
esterday, Incredible Daughter #1 -- who's off to Paris next week for a collegiate visit -- and I did what we often do. We spent the day with some wonderful cars.
First we went to the Saturday morning meet at Irvine Spectrum, where every week a few hundred million dollars worth of some of most amazing automobiles you'll ever see are there to be seen.
Like this one: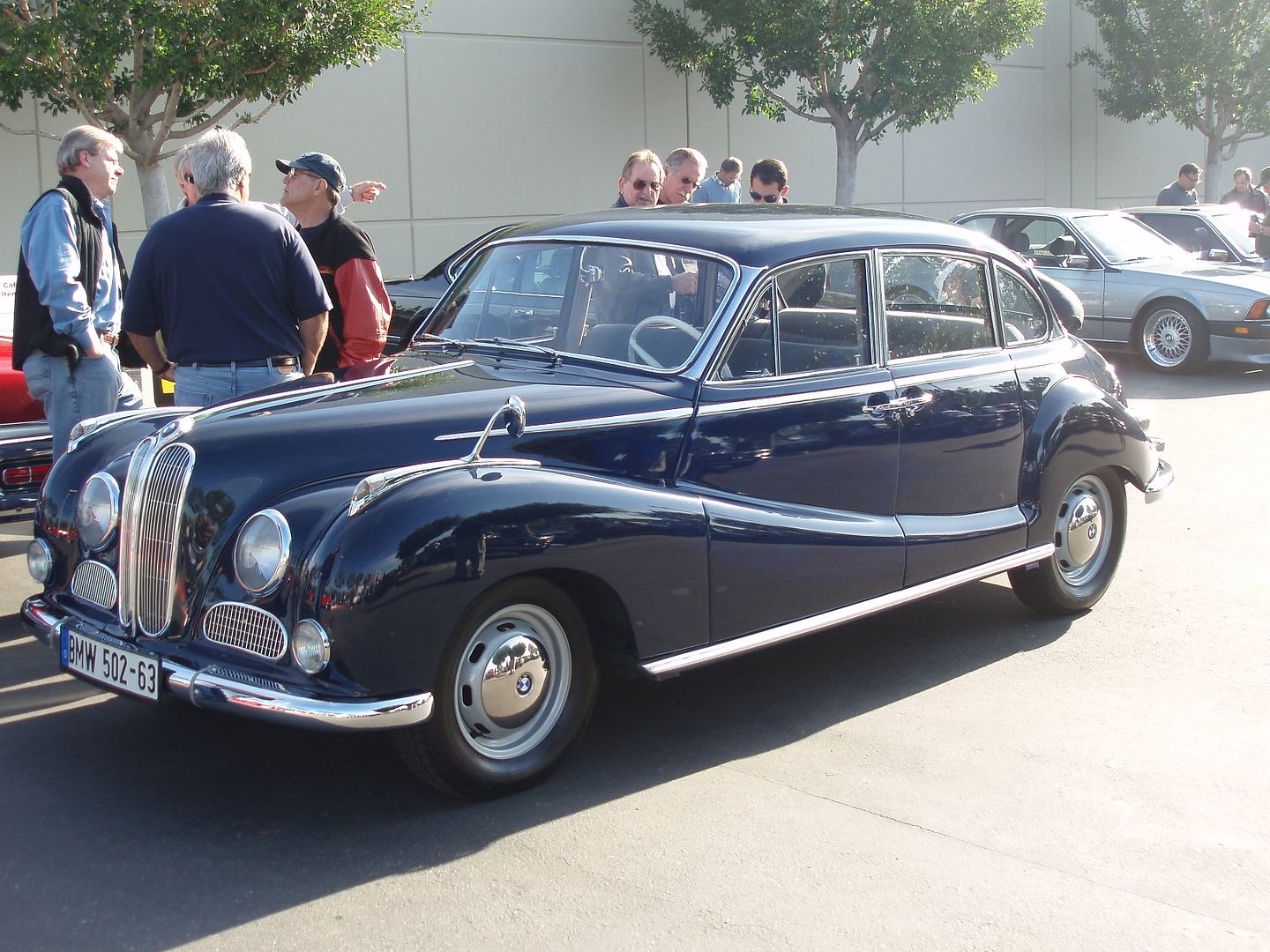 If you're a BMW fan, you're probably an ubber-fan of the Z8, the powerful two-seater BMW produced 5,703 of from 2000 to 2003.
Well, ever seen 13 of them all lined up together?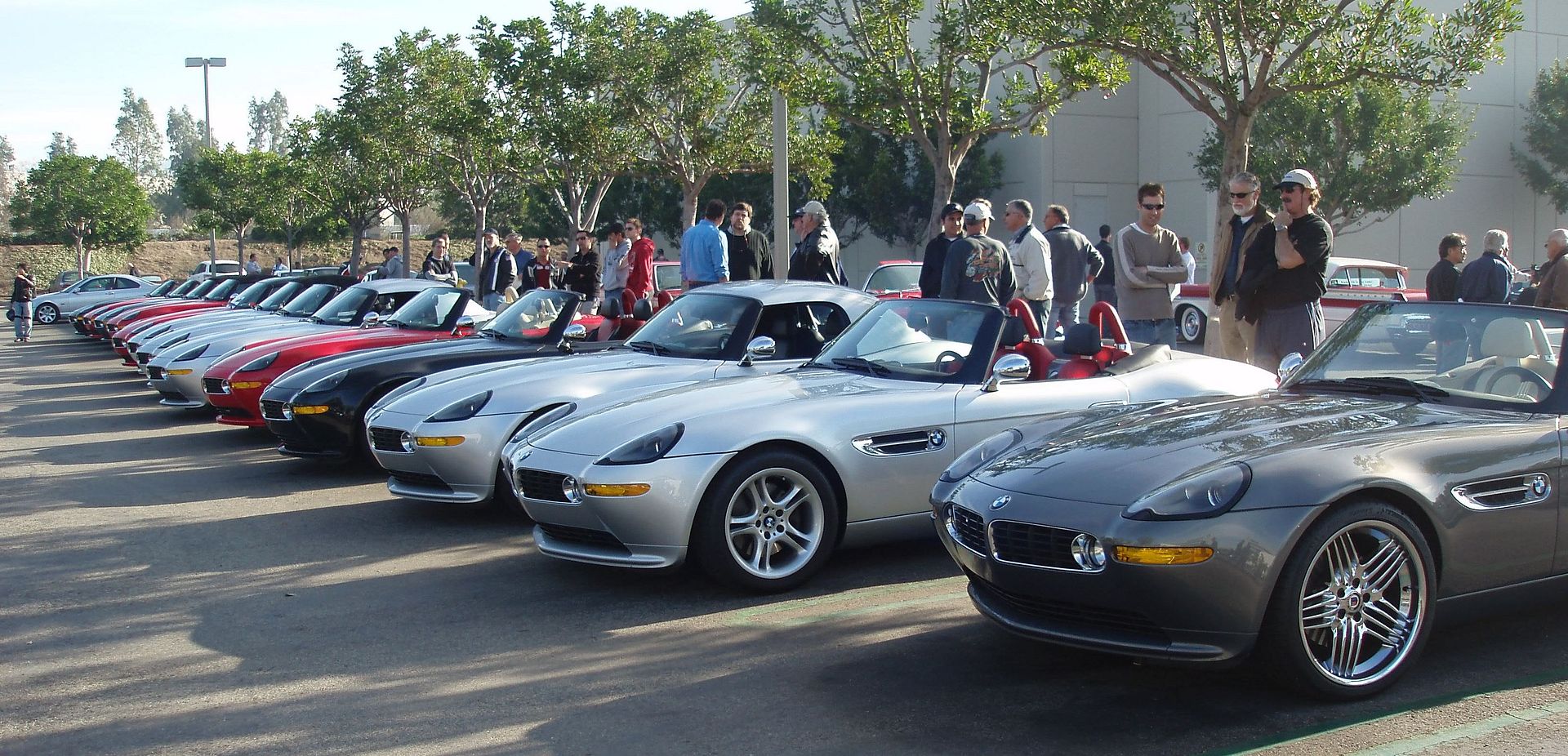 Unless you were in Irvine yesterday, too, you haven't, at least not in the US.
Then we joined a few dozen BMW owners for a drive through OC's canyons and along its coast to end up at Crevier Classic Cars in Costa Mesa, where we saw such beautiful sights as this:
That's a Lincoln in the foreground and a Packard to the rear. American car makers have a gorgeous history. Speaking of history, this is one of several of Cong. John Campbell's cars that was at Crevier.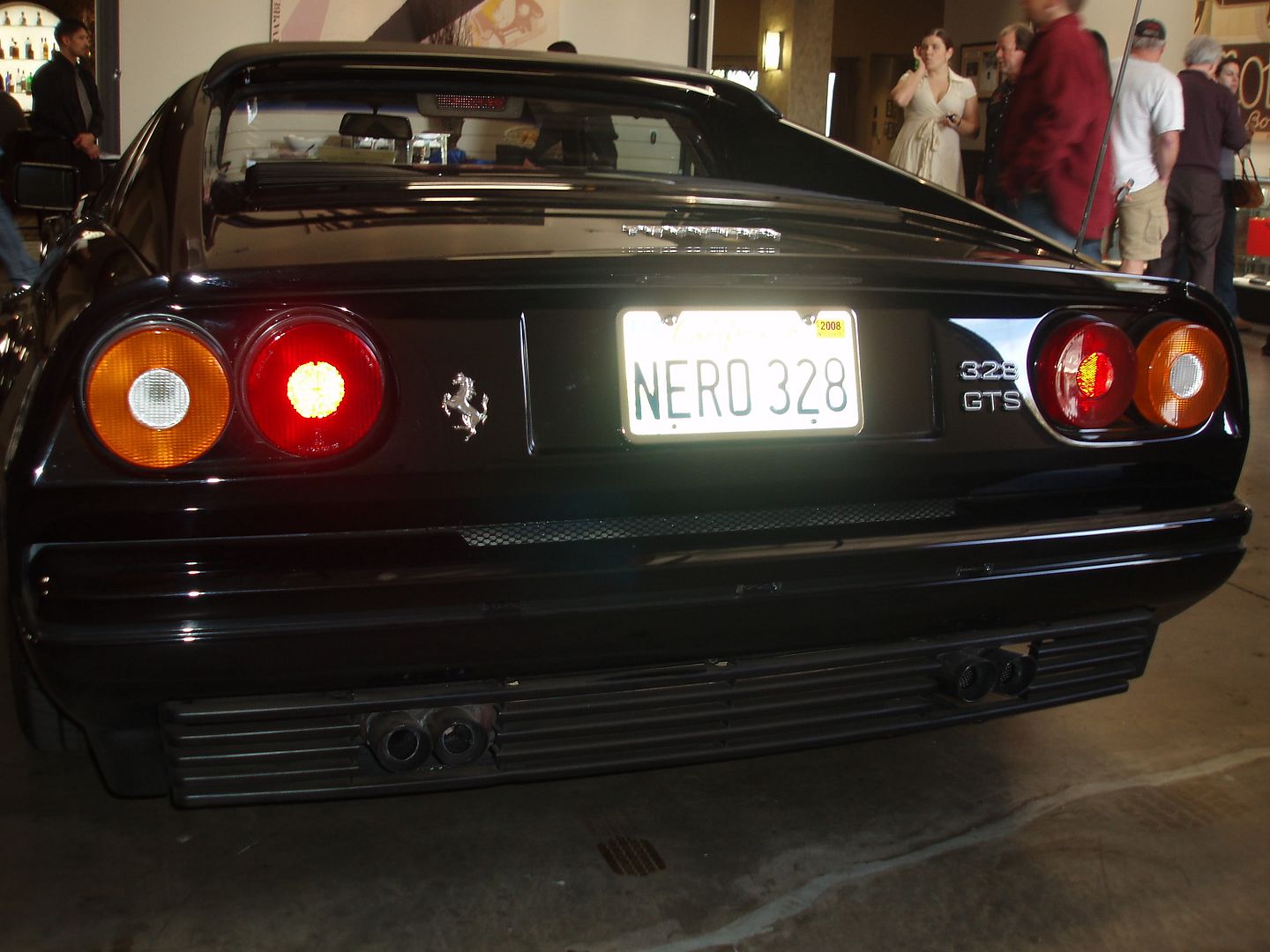 Anyone care to hazard a guess why the Congressman's Ferrari has a license plate with "NERO" on it? Fiddling while Washington burns? Not Campbell, who Hugh Hewitt listeners know well.
Update
: On-the-ball Campbell staffer Janelle Froisland spotted my post and sent this clarification:
Congressman Campbell's license plate reads: "NERO328" because "nero" is "black" in Italian, and 328 is the model number of that car (Ferrari 328 GTS). So, the license plate "NERO328" means that it is a black Ferrari 328 and the word "black" is in Italian since it is an Italian car.
Could you ask for a more thorough explanation? No, so I thought I'd ask her if I could have Campbell's red '64 T'bird, also on display at Crevier. I haven't heard back yet. (end of update)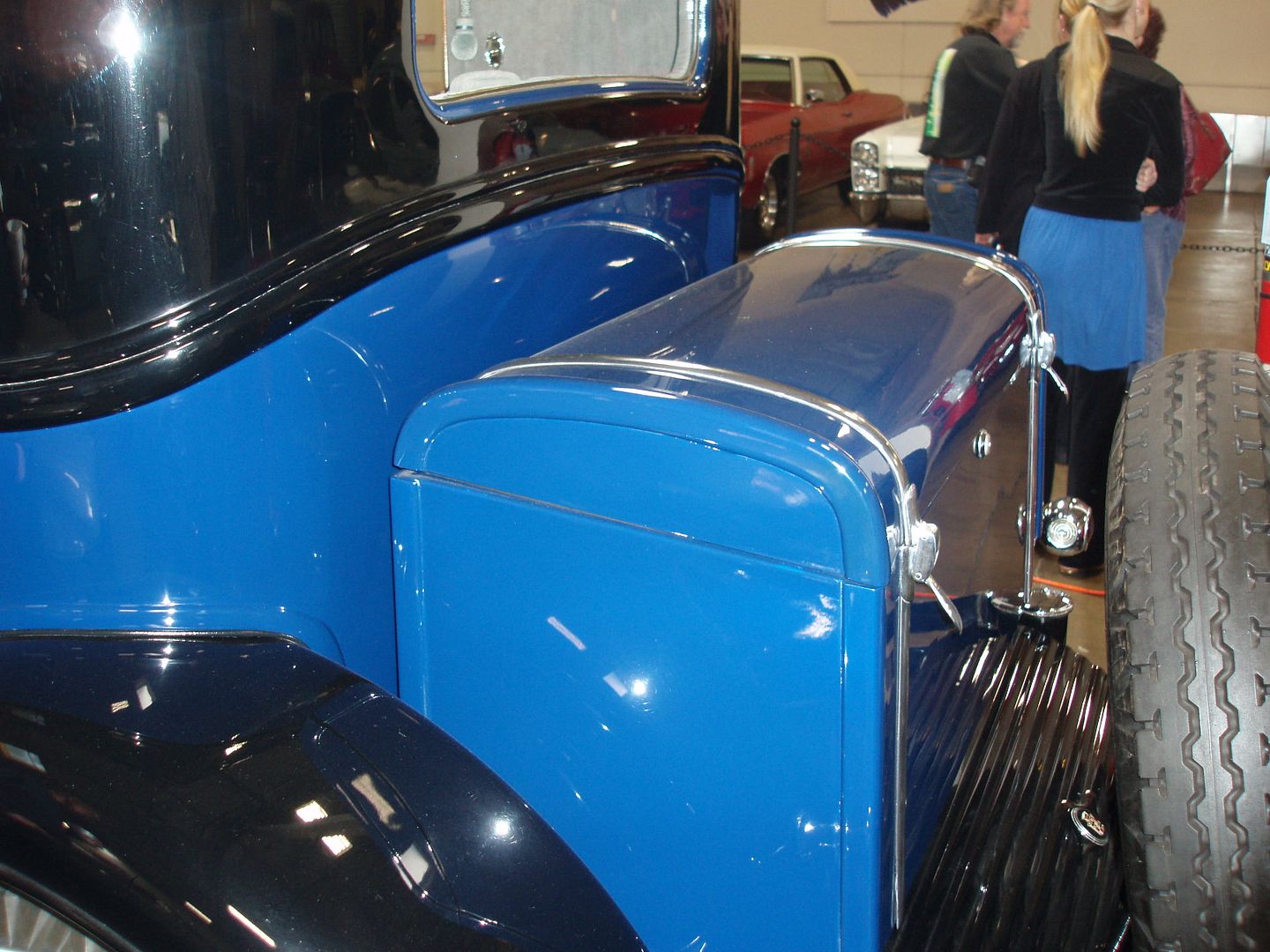 Etymologically speaking, this photo of a Caddy from the 20s gave me a pretty good idea of why we call the place we stow our luggage a "trunk." (The Brits call them "boots," but the booty in matching blue to the ... er, rear is purely coincidental.)
Later in the day, Incredible Daughter #3 and I took a drive to see another incredible machine. This one was a Giken, a $1.5 million Japanese number that uses hydraulics to generate gazillions tons of pressure to silently push 40-foot-long sheet piles into a deteriorating levee.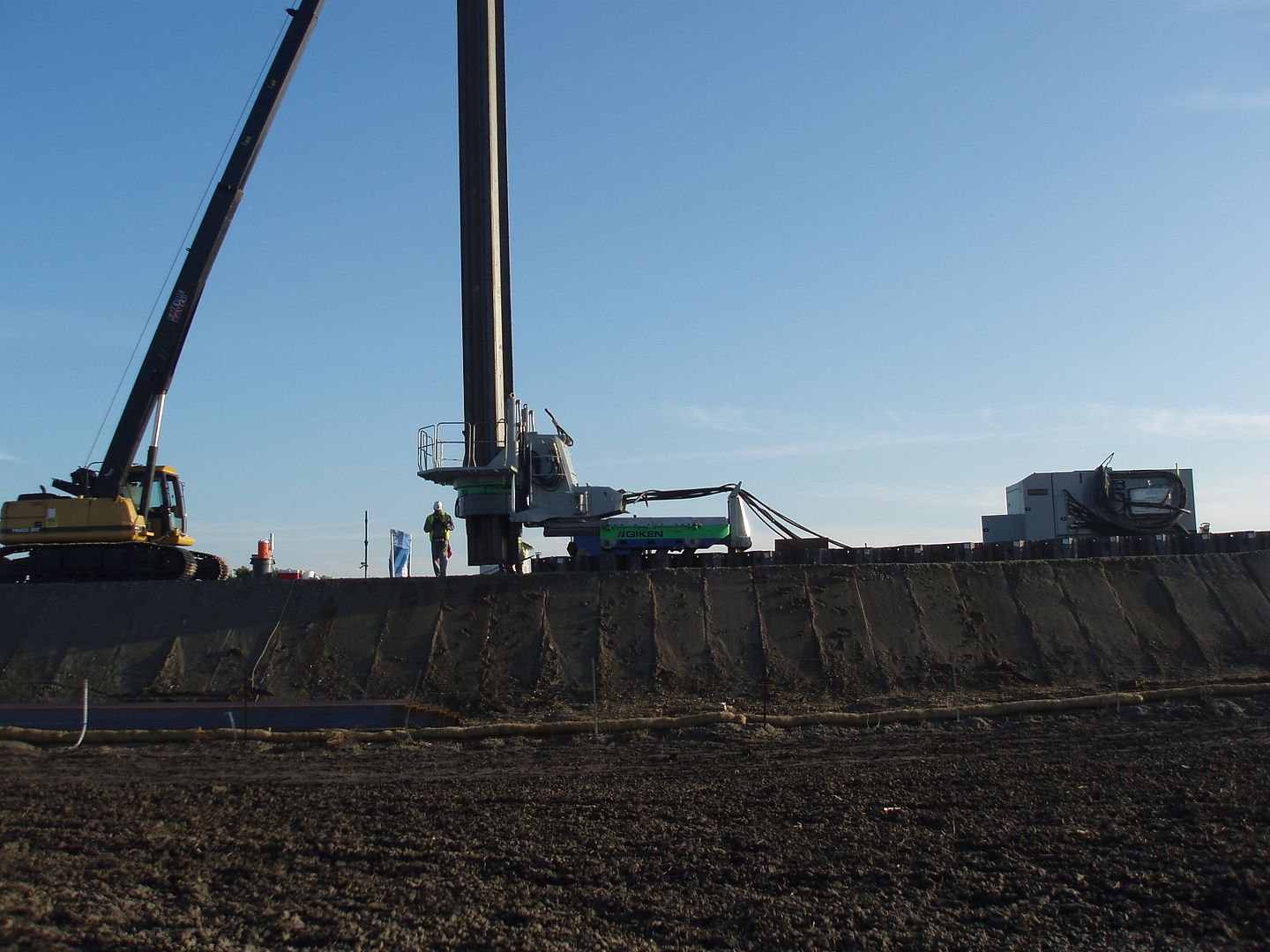 I feel good about this because my client,
Shea Homes
, is responsible for getting this done. Shea was prepared to spend $15 million repairing the levee and doing other significant flood control improvements, because the existing system didn't even provide protection for a 25-year storm.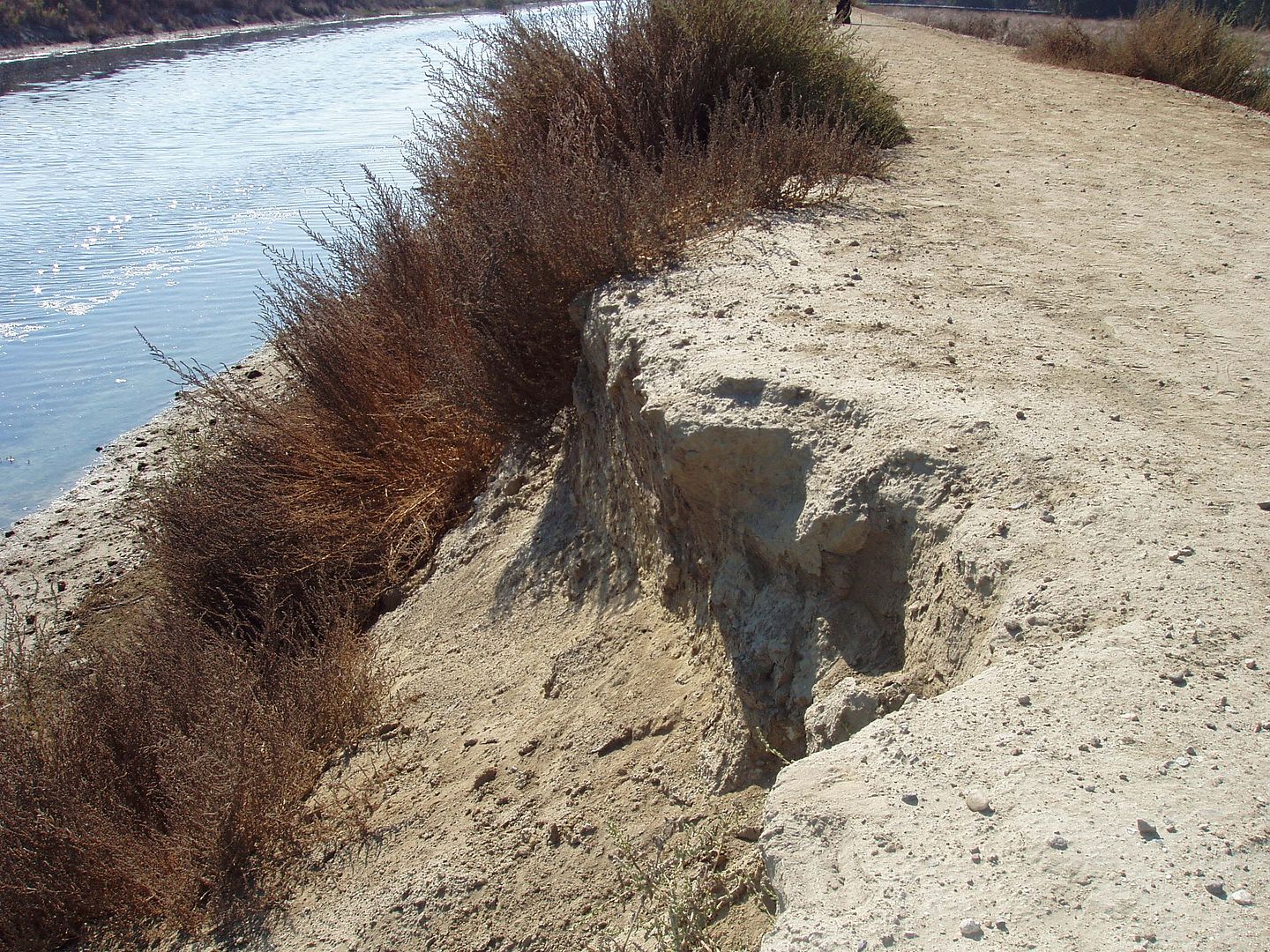 But as the Greenies fought us, years dragged by until we saw deterioration like this -- thanks to the County redirecting levee repair funds to pay off the bonds that got us out of their stupid bankruptcy.
Shea brought the deterioration to the attention of the County and made enough noise that OC Flood Control District couldn't ignore the problem -- leading to the Giken silently shoving those long beams into the levee so it can be strong enough to survive a pretty significant storm.
Shea still has a lot of work to do to fulfill its commitments. It will still spend $15 million one way or the other ... money the government should spend, but is forcing developers to pay instead since the levee protects thousands of citizen taxpayers. It looks like we'll get about 125 homes to spread that $15 million over ... or $120,000 per house.
If government took care of its own messes instead of forcing developers to fix them, the homebuyers would have enough additional money in their accounts for one of those beautiful Z8s.
And they say it's greedy developers who makes houses expensive.
Labels: BMW, Cars, Development, Greenies, Orange County