Closing In On Bin-Laden?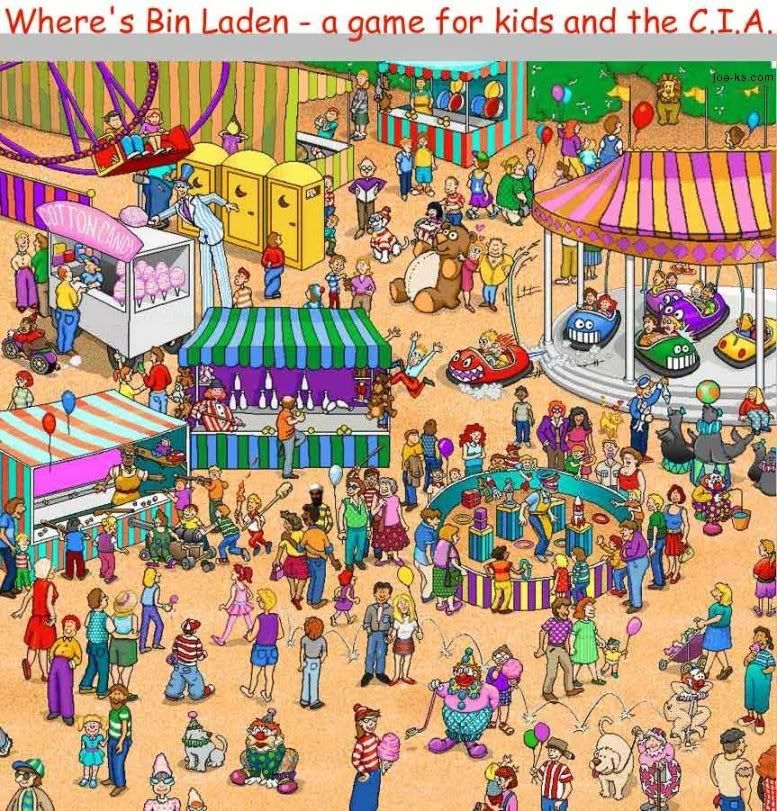 W
here's Osama bin Laden? We just might know.
First, on Friday's Brian and the Judge show on Fox Talk, the hosts said their sources had told them bin Laden's days might be numbered. Now this:
For the past two days, U.S. and NATO forces have been conducting a major attack against a compound in a remote area of Eastern Afghanistan where Osama bin Laden or another senior al Qaeda leader may be hiding, ABC News has learned.

According to eyewitnesses and local reporters in Kunar province, Coalition forces launched a fierce attack on a small enclave in the village of Mandaghel, approximately 17 miles from the border with Pakistan, on Friday afternoon. Warplanes pounded the positions ; U.S. special forces and Afghan National Army soldiers moved in shortly afterwards.

The assault appeared to meet stiff resistance from militants at the compound. Heavy artillery and gunfire could be heard for hours, local witnesses said . A handful of civilians were reportedly wounded in the strike. Though sealed off from outside access, the area now appears to be under coalition control.

U.S. officials declined to identify who the operation was targeting, but indicated they were after a "High Value Target" (HVT) . Official sources would not rule out that al Qaeda leader Osama bin Laden himself was the intended victim. Afghan officials said the target could be another senior ranking al Qaeda leader. (ABC News Blotter)

Something worth keeping an eye on. I don't think it'll make all that much difference in the War on Terror, but it sure would be nice having him dead -- hopefully after a long period of intense pain -- than alive.
Hat-tip: Fourth Rail Art: Joe-KS
Labels: bin Laden, War on Terror